Nintendo, a company that has always been attentive to the impact of its products on gamers, with its own Video game laboratory, has created a gaming experience that allows you to learn, in an interactive way, the programming of a video game. All this through guided lessons designed to be fun and stimulating, as well as to adapt to any level of experience. Precisely for this reason and thanks to its great educational potential, the Videogame Laboratory was used this year as part of the entertainment activities for children during the Summer Camp in Bulgorello, a town close to Lake Como.
A successful experiment that saw 34 children, divided into 3 weeks of camp, have fun and learn with Video Game Laboratory for Nintendo Switch. Guided by the lessons of the game and by an expert scientific communicator, the coder apprentices had the opportunity to discover the basics of programming step by step, in a pleasant and intuitive way. Working together, in groups of two or three, the children created a series of video games which they then shared with the other participants, with truly surprising results.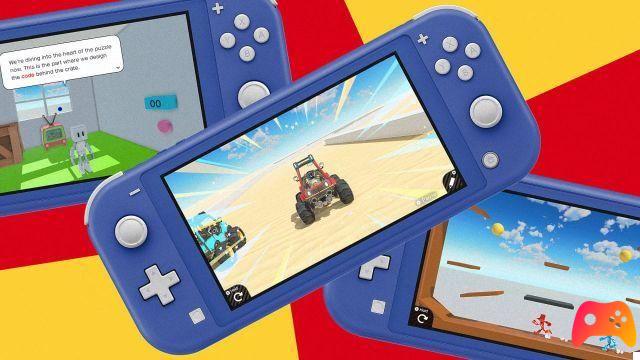 Video Game Lab is the ultimate gaming experience for the console family Nintendo Switch which allows anyone to create and share their video games in an easy and accessible way. This video game allows young and old to realize their game design ideas thanks to entertaining guided lessons that teach the basics of visual programming using mysterious creatures called Nodon. All without the need to already have experience in the field!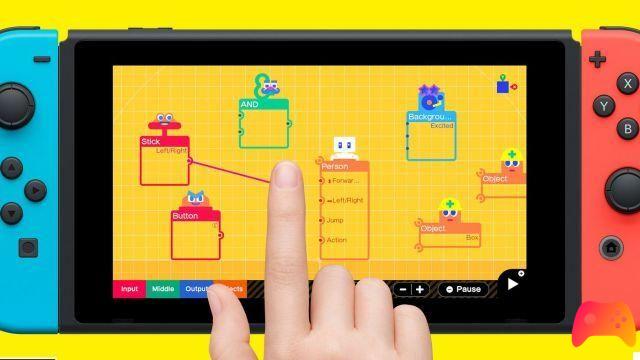 Ready to immerse yourself in this fantastic experience? Video Game Workshop can be tried for free and purchased at the price of 29.99 €.