Are you looking for a computer capable of combining performance and versatility? The new Acer is for you!
Are you looking for a computer capable of combining excellent performance - perfect for gaming - and versatility? To do for you, in this case, could be the new Acer Predator Triton 300 SE, a notebook that shows a considerable power in just 14 inches of chassis, mainly due to the collaboration between the Intel Core i7-11370H processor and the graphics card. nvidia GeForce RTX 3060.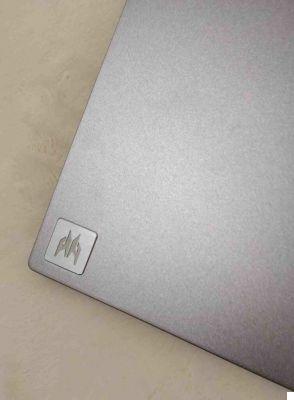 Before going into the details capable of characterizing the latest addition signed by Acer, it is advisable to start from the evidence, or from the external characteristics of the device. The new Triton 300 SE in fact it contains all its power in extremely small dimensions: we are talking about a notebook of approx 1,8kg, 17,9cm tall, 32,3cm wide and approximately 22,8cm deep, figures specially designed to keep the model compact and easy to transport.
Particularly beautiful to the eye are the chassis and lid, both made of metal, which once opened the notebook leave room for a large touchpad, in tempered glass and with a fingerprint reader with good feedback. Less attractive, but still capable of staying in line with the attractive design, is the internal keyboard. The latter, made of plastic, in fact shows solid keys, in a well-ordered structure that allows you to immediately understand how Acer preferred to avoid frills to maintain a much more compact and minimal style.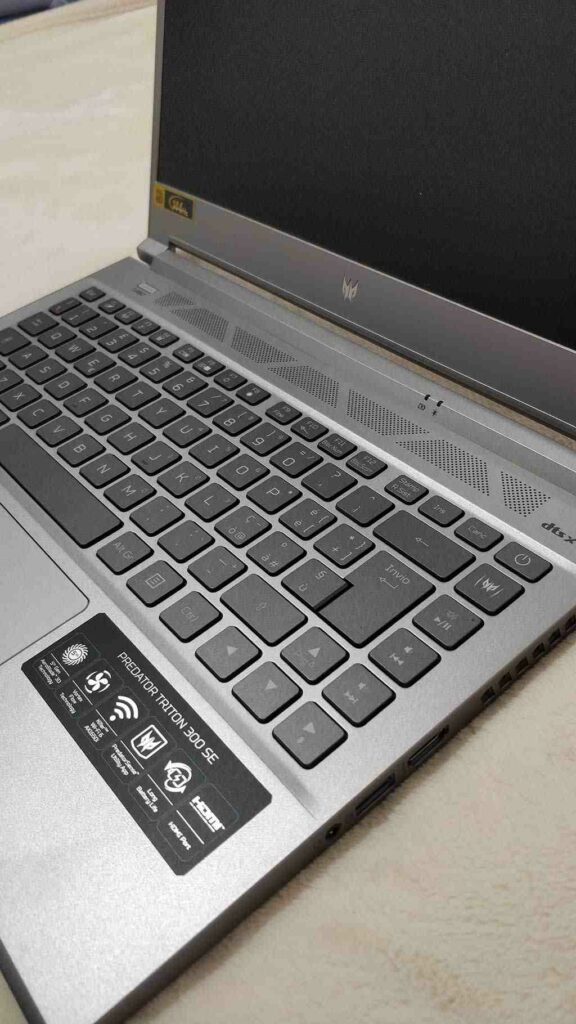 The previously described structure contains, within it, one Full HD IPS screen with 144 Hz refresh, with a diagonal of only 14 inches and reduced frames. The features listed above, although extremely convenient from a logistical and portability point of view, are felt in a negative way if you analyze the performance of the display.
The screen of the new Acer Predator Triton 300 SE in fact, it shows - both when watching multimedia content such as films or series and during gaming sessions - its limits, represented by an imperfect brightness and a reduced viewing angle, which the good rendering of contrasts tries to make less evident. The end result is one smooth and clear enough image rendering but that, especially when talking about slightly heavier titles or games played outside closed spaces, brings with it some flaws.
Once the discussion concerning the most evident details has been addressed, the moment of the actual comparison comes: apart from aesthetics, we must in fact also talk about the performance of the newcomer, who despite the compact size shows excellent support even for long gaming sessions.
To act as the core of the Predator Triton 300 SE is the aforementioned union of forces between the processor Intel Core i7-11370H and the GeForce RTX 3060 card, designed for gaming in 1080p but which, in this compact version, is locked to a previous step, and therefore cannot guarantee maximum power.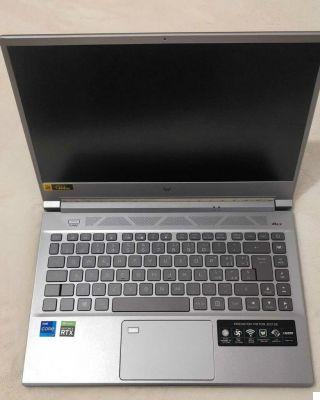 Attempting to support the processor and the new graphics card Acer Predator Triton 300 SE we also find the 16GB 3200MHz memory and a 512GB Samsung NVMe PCle SSD, not excessively exaggerated but still capable of guaranteeing good fluidity and speed of execution.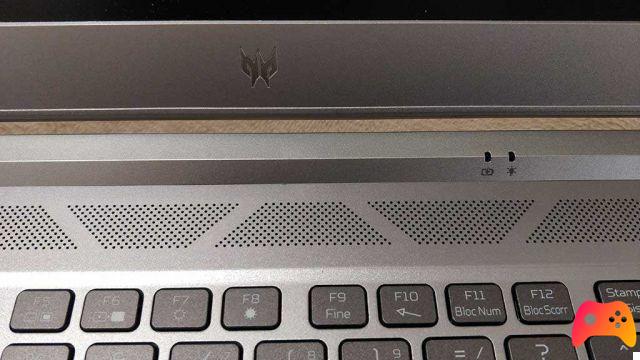 The compact dimensions also play a fairly important role from the point of view of connectivity, which is limited due to the space required for the elimination of hot air. Despite this difficulty Acer he wanted to insert a fundamental entrance USB Type-A 3.2 Gen 2 on each side, one Thunderbolt 4 USB-C, one HDMI 2.1 video output, headphone jack and space for the power supply battery - which appears to be average in terms of duration - da 60 Whr.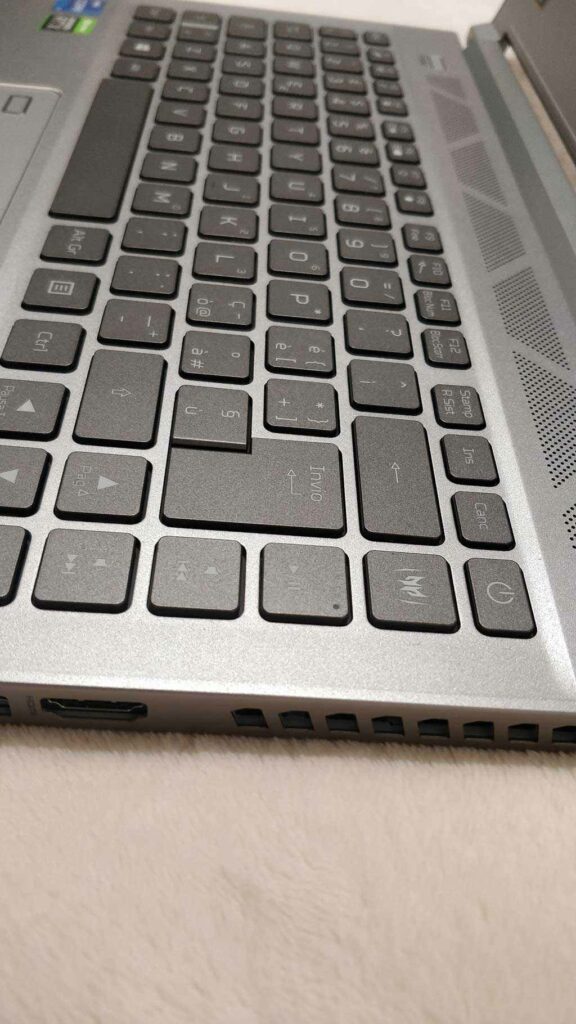 In conclusion, the new Acer Predator Triton 300 SE shows a series of features designed specifically to make the device easy to carry and which, despite showing their limits fairly quickly, still allow you to enjoy multimedia content and gaming sessions with a good compromise between yield, performance and economic range: the model it will in fact be available to 1499 €.