Philips has prepared new gaming headsets that will be released in August
Headphones are a peripheral that can really make a difference, even if there are those who underestimate their role: crisp and clear sound can improve both work and entertainment, especially during virtual conferences and long gaming sessions. Today, the game has become so complex and immersive that the dedicated gaming set-up can be considered a competitive advantage. Filtering sound directly into your ears and providing a microphone for in-game communication results in obvious benefits in Battle Royale, Action RPG, and MMORPG games.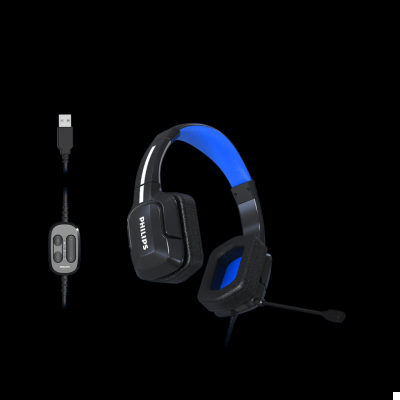 Continuous focus on meeting consumer needs, combined with extensive technical experience, led to the launch of the first series of gaming headsets in the Philips Gaming portfolio. Available in two different models: Philips TAGH301BL e Philips TAGH401BL thanks to the lightweight over-ear design, the adjustable headband and soft pads ensure an optimal fit and comfort even with prolonged use.
"We are delighted to announce our first gaming peripherals," comments César Acosta, Product Manager of MMD for the EU region. "We truly believe there is a gamer in most of us and we want to provide each of our customers with headphones that can enhance any gaming session just like our monitors already do, with quality and comfort."
Philips TAGH301BL: exciting sound and comfort in a lightweight packaging
The Philips TAGH301BL is an essential wired headset, featuring a unique headband construction that provides a personalized and comfortable fit. In addition to the height adjustment, it offers prolonged comfort thanks to its soft internal cushions and its PU ear pads designed to ensure a feeling of freshness. With a weight of only 211 grams, they are pleasantly light!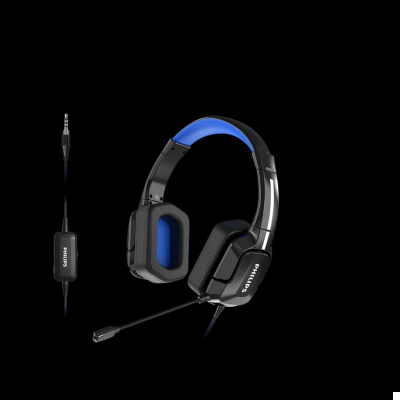 To make use easy and convenient, the headphones come with a 1,8m cable with a 3,5mm universal connector. The remote control easily accessible multifunction (with mute switch) and the clarity of the microphone sound meet the needs of players and professionals, offering them effective and comfortable conversation sessions.
The 40mm neodymium speaker driver delivers audio without audible distortion, ensuring clear sound and rich, powerful bass. Closed design offers excellent sound insulation to enjoy every detail; L'Noise isolation is a must-have if you are playing in a noisy environment, in order to fully focus on what you are doing despite the distractions.
Philips TAGH401BL: Immersive 3D sound meets comfort and functionality
Le Philips TAGH401BL headphones they are a step forward for the players. Professional and well recognized audio technology Dirac HD / 3D provides a notable upgrade of sound quality with accurate spatial positioning for a natural and transparent audio experience. This feature is available for Windows PC users who canor manage 3D and HD technology directly from the controls online after installation. These precisely balanced speakers can help in numerous games, to ensure that you won't be never taken by surprise by an opponent.
"Dirac solutions bring new details to the gaming experience; previously lost sounds are now present and carefully placed around the player as if they were real, "said Lars Isaksson, Dirac VP of Headphone & Streaming Audio. "By collaborating on the development of Philips gaming headsets, we are offering their customers the realism and immersion that makes the difference between an ordinary and an extraordinary gaming experience. We look forward to continuing our collaboration with MMD to push the boundaries of gaming audio. "
Weighing just 250 grams, they feature an adjustable headband to ensure an optimal fit and prolonged comfort thanks to height adjustment, soft cushions and PU memory foam ear pads. The design comes with Light FX with an intermittent white light on each side and also allows multiple compact folds.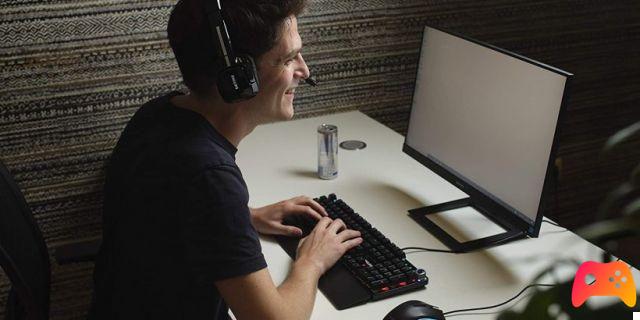 The 2,5 meter cable ends with a USB 2.0 plug for intuitive connectivity and high-speed data transfer, and features a remote control to adjust speaker volume and mute the microphone. Through the inline control you can easily adjust the surround sound choosing between Stereo, 3D and HD. You won't have to anymore tinkering to mute or unmute audio during games, but you will always be ready to communicate with your teammates. No more sudden loud scenes, because you will be able to readily adjust the volume.
Philips TAGH301BL e Philips TAGH401BL will be available from August 2021 at the recommended retail price of € 37,90 and € 59,90 respectively.