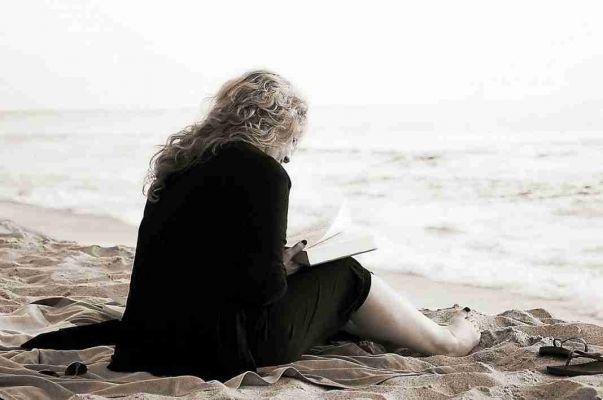 App for reading books. Discover the best book applications for your android smartphone or iPhone or robot tablet or iPad.
If you are looking for an App to read books on your Android or iOS mobile device, know that you can take advantage of some applications specially designed to allow you to read books on the go.
For this we are now going to list the best apps to read books for Android, iPhone and iPad.
App for reading books
Let's find out together the best apps for reading books on PlayStore and AppleStore.
Google PlayLibri (Android/iOS)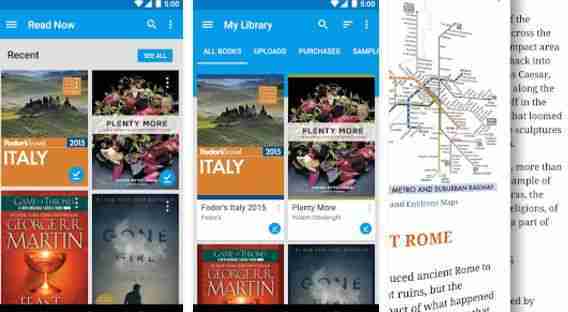 Choose from millions of books available on Google Play, including new releases, New York Times® bestsellers, textbooks and free classics. Easily change the font size and personalize your reading experience even more. Read online or offline and pick up where you left off on your phone, tablet or computer. Start reading today!
Amazing reading experience
* Read offline
* Bookmark pages, highlight text and add notes
* Experience the elegant experience of turning the page in 3D
* Bookmarks, notes and reading points are synced between your phones, tablets and computers
* Search books, use the dictionary, find geographic information, discover web results and consult Wikipedia directly from the page
* Select the layout, font and font size for smooth reading of textbooks
* Choose between day, night and sepia reading modes
* Listen to text-to-speech books, if provided by the publisher
* Upload PDF or EPUB files to the library
Download now for Android and iOS
Kobo Books (Android/iOS)
Millions of readers love Kobo! Join them now and enjoy over 5 million titles at your fingertips.
The Kobo reading app lets you browse Kobo's extensive catalog, featuring the world's best eBooks, comics and children's books, and read them comfortably on your smartphone or tablet. Search by author, title, topic or genre to find out your next reading.
Check out Kobo's free selection of eBooks to find your next favorite book.
Browse now: https://store.kobobooks.com/p/libri-gratuiti
The Kobo reading app boasts the best features for easy and convenient reading:
• Create and customize your perfect reading experience. Enjoy crisp, clear text, and adjust the size and style as you like. Try the night mode to avoid eye strain before going to bed; lock the screen in landscape or portrait mode to read however you like.
• With personalized recommendations based on your reading habits, it is easy to discover new eBooks. Plus, read free previews of thousands of eBooks that will help you decide what your next great read will be.
• Resume reading exactly where you left off without ever losing your place. The Kobo reading app will automatically sync your bookmarks, notes and highlights so you can keep reading on all your devices.
• Share your love of reading on Facebook, Twitter and Instagram. Post your favorite quotes, notes and thoughts from the eBook as you read.
• Rate and review books you've read or read reviews from book lovers like you!
• Read in English, French, Spanish, Italian, German, Dutch, Portuguese, Brazilian Portuguese or Japanese.
Download now for Android and iOS
Amazon Kindle (Android/iOS)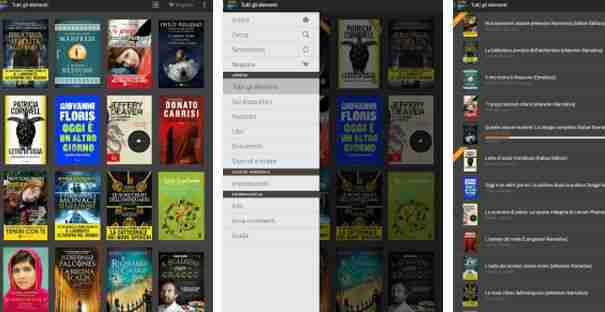 The Kindle application is optimized for Android devices and offers users the ability to read Kindle eBooks through an attractive and easy-to-use interface. You'll have access to more than 1.500.000 * books in the Kindle Store, including more than 15.000 titles for $ 3 or less, bestsellers, news and free classics.
Amazon Whispersync automatically syncs the last read page, bookmarks, notes and highlights between all devices (including Kindle), allowing you to pick up where you left off on another device.
Get the best reading experience available:
• Buy over 1.500.000 * of Kindle books from the Kindle Store, including over 15.000 eBooks for $ 3 or less, bestsellers, new releases and free classics
• Get Free Excerpts: Read a book excerpt before deciding whether to buy it
• Personalize your reading experience by choosing the background color, font size and page orientation, horizontal or vertical
• Instant word search in a dictionary with 250.000 entries and definitions. Tap and hold on a word to see its definition. Use the links to Google and Wikipedia to get more information
• Search the book to find a character, topic, or section you want to review
• Turn pages with a simple touch on one side of the screen or by flicking it horizontally
• Experience the integrated Kindle shopping experience specifically for Honeycomb tablets - allows quick access to personalized recommendations, customer reviews and more
• You can also read your Kindle eBooks on Kindle e-readers, Kindle Fire tablets, PCs, Macs, iPhones, iPads and iPods. Our Whispersync technology syncs the last read page, notes, bookmarks and highlights between all devices, so you can pick up where you left off.
Download now for Android and iOS