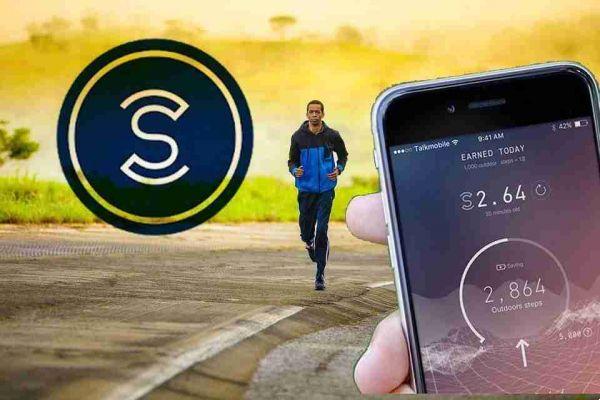 Sweatcoin is the new app that pays you to walk and keep fit. Sweatcoin means the "Sweat coin", and pays its users while they finish their physical activity.
How Sweatcoin works
After downloading the app on iOS co Android you will need to register with your name and email.
Once configured every 1.000 steps tracked with the pedometer thanks to the gps you earn 0,95 SweatCoin it can be spent later in a virtual shop linked to the platform (from subscriptions to other apps, gadgets, running shoes, audio books, gift cards, airline miles, smartphones and televisions).
But it will take a lot of effort: to have the most expensive products, you need thousands of sweatcoins.
To accumulate coins, you have to walk (or run) outdoors: which means that running on a treadmill or stepping in the gym will not be calculated.
You cannot sync the app with your smartwatch or fitness tracker, so you must always carry your phone with you during fitness activities.
The app must always be open in the background on your phone. If you force close, Sweatcoin stops counting the steps, however it has a battery saving mode, which starts automatically when you download the app for the first time.
Sweatcoin does not allow you to accumulate more than five coins per day so even if you pass the steps to earn more you will have to wait until the next day.
The Premium version requires a payment, but in sweatcoins so you will be able to unlock it as soon as you accumulate the necessary sweatcoins to pay for it. For example, with five sweatcoins a month you will be able to access the Shaker level where you can earn up to 10 Sweatcoins per day.
What can you buy with SweatCoins
A little bit of everything: from state-of-the-art electronic devices like iPhones, running shoes, airline miles, PayPal credit, unlock the premium version of the app, and much more. Obviously, do not think that it is easy to be able to accumulate credits (SweatCoin) for the iPhone or air travel
Redeeming the biggest prizes requires thousands and thousands of coins, an iPhone 8 cost 20.000 Sweatcoin, well over 20 million steps.