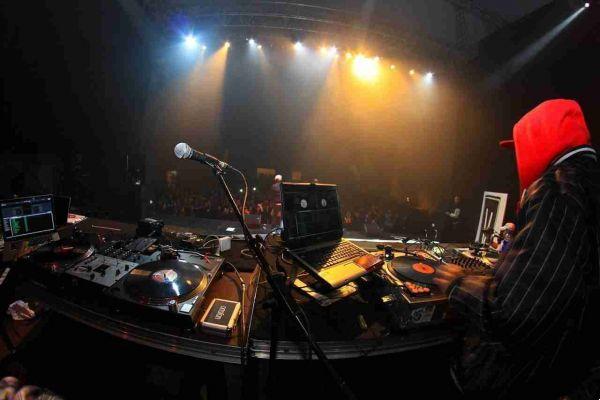 DJ app mix songs with Android and iOS the best apps. Discover these DJ apps on Android, iPhone and iPad.
If your passion is DJ and would like to practice mixing songs through your Android smartphone or tablet or on iPhone and iPad these DJ apps are for you.
Create virtual cymbals to spin your music on and mix them like a pro.
Here, in our opinion, are the best DJ apps available for Android and iOS.
DJ app
Cross DJ Free – Mix your music
THE professional DJ application on Android and iOS. Blend the synchronized tracks perfectly on a powerful audio device. Designed and engineered by Mixvibes, a pioneer of digital DJing for 15 years.
Accurate BPM detection, down to the last decimal
• Sync button: just press a button and the two tracks never go out of phase
• Split Mono: allows you to pre-listen to your music tracks before mixing them (in-app)
• Manual pitch & pitch bend
• Customizable manual pitch range (4, 8, 16, 32, 100%)
• Beat grid editing, to make sure your old tracks sync properly
• Parallel waveform modes to visually check if your tracks are in sync
• New quantize option: hot cues and loops automatically positioned on the beat
• Smartseek: Tap the waveform for fast forward and sprint forward without any interruption
• Automix: allows Cross DJ to mix your tracks and automatically play music from any source (playlist, album, etc.) (in-app)
• External mixer: control EQs and crossfaders via real mixers (in-app)
Download now the free version for iOS and Android
Download the Pro version for iOS and Android.
Edjing Mix: DJ music mixer
Introducing edjing Mix - the brand new version of the DJ app voted Best App of 2013-2014-2015-2016 by Google - reworked to ensure an even better level of performance. Developed in collaboration with Professional DJs, edjing Mix transforms your device into authentic DJ gear and pushes the boundaries of mobile DJing, offering unlimited creative freedom.
You will access millions of songs on Deezer, SoundCloud or local songs and remix in no time with more than 20 FX and DJ functions. New samplers and hardware integration to go far beyond the boundaries of mobile DJing.
Download now the free version for Android and iOS
Download the Pro version for Android and iOS now.
DJ Party Mixer 3D
DJ Party Mixer 3D - a realistic simulator of a real DJ platform with giradischi and various musical effects.
Download now for Android and iOS
DiscDj 3D Music Player Beta
Discover this 3D version DJ app to practice mixing your music on your Android smartphone.
The app is among the most voted and appreciated on the Google Play Store, it is worth trying it.
Download now on Android