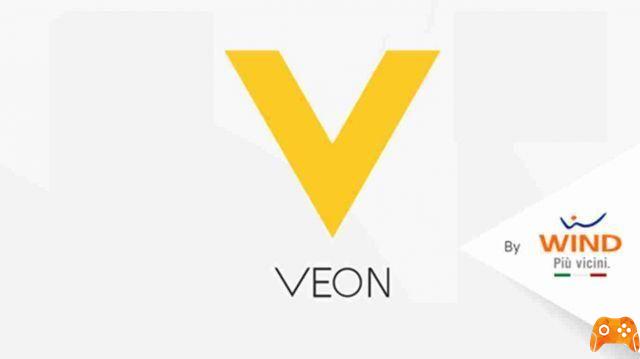 App to see how many giga Wind remains. You want to control your data traffic, stay wind in a simple way, here's how.
Thanks to these apps to see how many gigs remain and more, you will also know everything about sms minutes and much more in a simple and clear way.
All you have to do is install these free apps on your Android smartphone or tablet or iPhone and iPad to really know everything about your account and giga Wind.
App to see residual credit for SMS and gigabytes of Wind Internet traffic
MyWind (App ufficiale Wind)
https://youtu.be/xKUey4kM19w
MyWind is the app that allows you to keep your Wind and Infostrada lines under control.
With the widget you can view on the home Minutes, SMS and Data available in your offer.
The app allows you to:
- view info and modify Voice, SMS and Data traffic offers and bonuses. Where applicable, it will be possible to renew the displayed option in advance (RESTART service)
- consult the traffic and debits and credits of the last 6 months
- top up with credit card, PayPal, top up with code or telephone account
- manage the self-top-up service at time, at threshold or upon renewal of the offer
- consult the telephone accounts and pay by credit card or PayPal
- manage payment data, invoice shipping and the e-Conto by Mail service
- know and activate rates and offers for abroad
- find the nearest Wind stores, with gps search
- access the answers to the most frequently asked questions
- activate special offers and follow our social channels
- activate a new Infostrada landline from the Offer section directly from the app
- buy public transport tickets in the cities covered by the service
- access the MobilePay portal to manage the related services
- manage your wind.com Customer Area account (change username and / or password, Facebook profile association)
Download now for Android and iOS
VEON by Wind
With VEON, everything is possible: chat, make internet calls, share photos and videos, receive news and promotions. And if you are a Wind customer, you can manage your SIM cards, check the meters and credit, top up with a click, activate offers and receive assistance 24 hours a day. All without consuming Giga.
VEON is available to everyone, even to customers of other mobile operators and, in a single app, it opens up a world of services to make your life even easier.
- Chat, make internet calls and share your emotions with voice messages, photos and videos. And, if you are a Wind customer, do all this without consuming Giga!
- Personalize your profile, synchronize your address book, add new friends and, if you want, even share your location in real time.
- Choose which thematic channels to follow and discover every day news, exclusive offers, promotions and discounts from Wind and your favorite brands.
Furthermore, VEON replaces the MyWind app and is designed to manage your Wind SIM cards in total freedom.
- Check the remaining credit and consumption: the new VEON meters aggregate all the Giga, minutes and SMS of your active offers, options and promotions to give you the complete picture at a glance. In addition, activate the offers with a simple click.
- Top-ups in total safety with credit cards, PayPal and prepaid cards such as PostePay. You can save your credit card to top up with a click and save time and even set the Auto Top-up by threshold, by time or by renewal of the offer.
And for every refill on VEON, you get 1 extra Giga as a gift per month!
- Get 24/24 support, view the PUK code and access the most frequently asked questions.
Accessing your Wind world is simple: download the app, register with VEON and associate your MyWind account. The Wind functions not yet present on VEON, including fixed lines and Infostrada, remain available, even in mobile mode, on wind.com.
Download now for Android and iOS