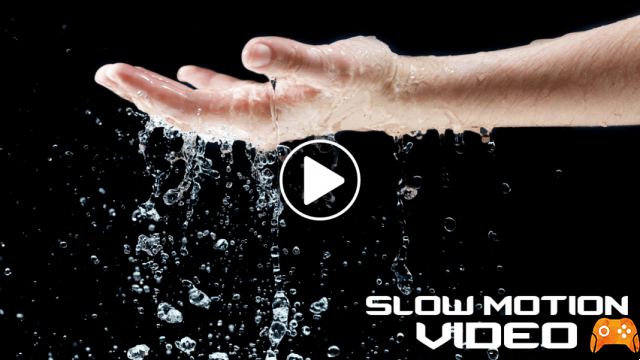 The best apps to slow videos for Android and iOS. Slow down the speed of your videos and create a slow motion effect.
If you are looking for apps that allow you to change the speed of your videos and in this case slow them down by giving them an effect slow motion?
There are many out there, but now we'll list the best ones you can install on your Android smartphone and tablet or iPhone and iPad.
Here are the best app to slow down video on Play Store and Apple Store.
App to slow down videos
VideoShow: editor video
This app is completely free, and video export is unlimited. It is unique in the market.
More than 10000 songs, carefully selected, available to all VideoShow users for video editing needs. You can easily choose the perfect song for your video by searching through popular hashtags and regularly updated categories. The rights have been acquired for all the music pieces of the Materials Center.
- Over 50 elaborate themes offered to generate a featured video instantly.
- Hundreds of free songs recommended for you, and yes, local music is even allowed to add.
- Various text styles and subtitle fonts are provided.
- Materials shop is more: themes / effects / stickers / sources / sound effects / music, and update all the time!
- Add gorgeous filters to make different videos. Now 30+ filters are supported!
- Many advanced functions are contained to edit clips. Professional users will like them.
- Multiple periods of the music are allowed to add them. You can even record your voice!
- Themes and square modes are customized for Instagram users.
Download now for Android and iOS
SloPro
This app will help you in your intent to slow down your videos and thus have a slow motion effect that you can watch and share with your friends.
Download now on Android and iOS
Slow mo video
Crea video in slow motion!
Slo Mo Video is the best method to change the speed of your videos.
Choose from your library or record a new video with the camera.
Select from a large variety of speeds.
Unlock fast mode to make your videos play faster.
Slo Mo Video is fast and simple to use!
Choose exactly where the speed needs to change with Slo Mo Video Pro.
Share your funny videos with Slo Mo Video on Instagram.
Only available for iPhone / iPad