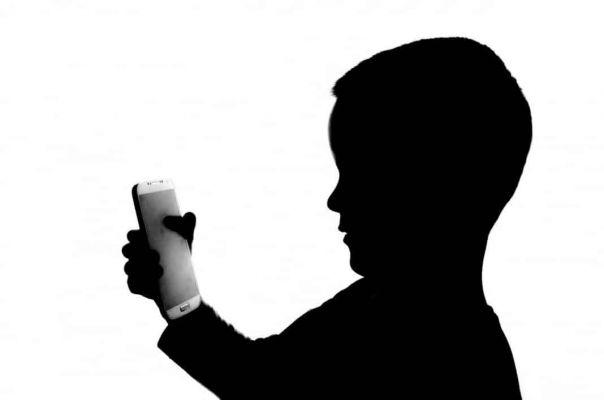 App to record calls on Android. record your phone calls with these free apps on the PlayStore.
If you are looking for an app for record phone calls on your Android smartphone on the Google store there are so many, but which are the best?
Now we are going to list the best ones for you app to record calls according to us that you can download for free.
App to record calls
RMC: Android Call Recorder
RMC - Record My Call has a basic purpose and is to record all the call (incoming and outgoing). Due to the limitation of the Android phone (hardware and software), this program can only record from the microphone. Then activate the speakerphone during a conversation to get a clear voice from the other side. All conversations are recorded in "RecordMyCall" files on the memory card.
Scarica ora RMC – Record My Call
Call Recorder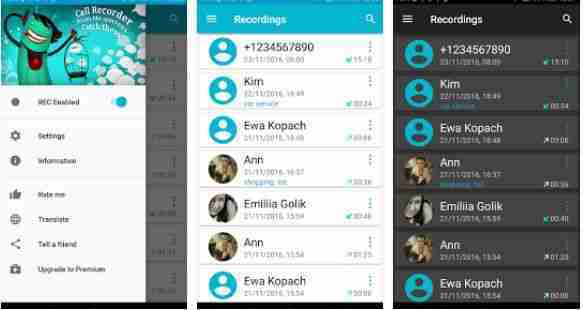 Application that gives opportunities to:
- Activate / Deactivate call recording.
- Record all your calls.
- Start / stop the recorded audio with a tap on the file.
- Delete the recordings.
- Lock the recordings to prevent automatic cleaning.
- Share your recordings (only in the Pro version).
- Confirmation window: Do you want to keep the call recording that is shown at the end of the call? (Pro version only).
- Synchronization with Dropbox and Google Drive (Pro version only).
IF IT DOESN'T WORK ON YOUR PHONE OR DOES NOT CLEARLY RECORD THE SPEAKER'S VOICE:
1. Try to combine the settings differently as described here: http://clevermobile.net/products/call-recorder/call-recorder-settings-configuration-instructions/
2. There is a limitation for some phones which do not support recording from the phone line or hands-free or bluetooth.
Download PlayStore now
Call Recorder - ACR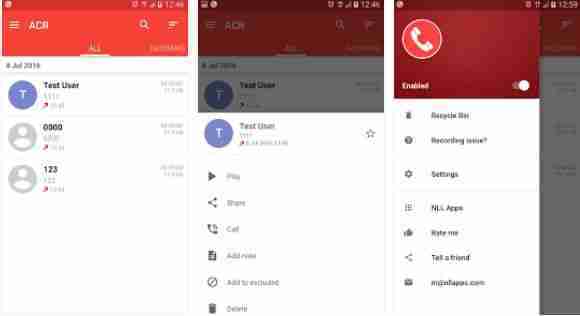 Another Call Recorder is a free call recording application. It is one of the best in the Play Store and offers numerous features including:
- Research
- Grouping of registrations by date
- Automatic email (Pro)
- Automatic deletion of old recordings
- Mark recordings as important, so that they are not automatically deleted
- Cancellation, selection and multiple sending
- Display of contact name and photo
- Exclusion of numbers
- Automatic or manual recording (Pro) of calls
- Password protection of recordings
- Support for numerous recording formats
- Possibility of postponed start of registrations
- Different registration methods for defined numbers, for numbers in the phonebook, for numbers not in the phonebook or only for selected contacts
- Integration with Dropbox (Pro)
- Integration with Google Drive (Pro)
- Integration with WebDAV (Pro)
- And many others…
Some phones do not adequately support call recording. Operation is related to the capabilities that the different chipsets / CPUs of each phone brand / model possess.
Download Another Call Recorder now
Automatic call recorder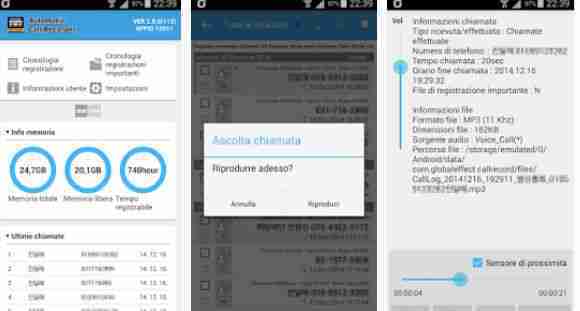 Automatic Call Recorder is an app that allows you to automatically record call contents on your phone to listen to them again at any time.
Automatic incoming / outgoing call recording - no need to press the record button!
√ Choice of small-sized recording file formats, such as: mp3, mp4 and 3gp, for audio quality similar to the original while keeping the file size small.
√ Management of important calls list.
√ Listening to recorded files using already installed media players.
√ Send recordings via email, mms, or via messenger app installed on your phone, cloud app, SNS app or diary app.
√ Copy files directly to your phone's memory card (USB).
√ Constantly checking available memory to save space.
√ Password setting to prevent access by outsiders.
√ Ability to show or hide recordings on your phone's media player.
√ Choice between black and white app themes.
√ Easily search for recording files by connecting to cloud services, PC and other mobile devices.
(automatic link to Dropbox, Google Drive, SkyDrive provided)
Download Automatic Call Recorder now