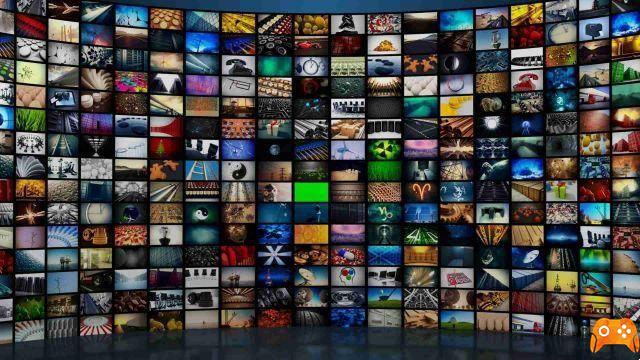 Best Free IPTV Apps for Watching Live TV on Android. It's easier than ever to watch on-demand TV shows and movies on your Android device. You can use IPTV for free; you just need an IPTV app and an IPTV source.
What is an IPTV app
IPTV apps are a bit like Kodi; they are empty shells that cannot pass any content without any user input. You are responsible for adding channels, playlists and other sources.
Generally, apps cannot be used to watch Netflix, Hulu, or direct content from other third-party providers.
Here, we're not interested in the best on-demand streaming apps or where to watch TV online. We are just looking at the IPTV apps themselves. Specifically, we want to know which are the best IPTV apps on Android.
The best free IPTV apps
Lazy IPTV
Our first choice is Lazy IPTV. It supports M3U playlists in open-view, ZIP and GZ formats. The app can also read playlists in XML Shareable Playlist (XSPF) format.
Adding new content to IPTV Lazy is easy. You can access content on your local file system and paste URLs directly from the web or from your device's clipboard. The app works with HTTP and UDP streams and can play videos directly from YouTube and the VK social network. There is also a built-in audio player for Internet radio channels.
Important for an IPTV app, it supports Electronic Program Guides (EPG). It can read XMLTV EPGs saved as open-view, ZIP or GZ.
From a usability perspective, Lazy IPTV allows you to add favorites, supports nested folders, and allows you to create groups of playlists. You can export your playlists if you decide to switch to an alternative app.
Finally, the app's main screen is fully customizable. You can add shortcuts to your most viewed channels and change the way the content is displayed.
Download: Lazy IPTV (free)
GSE Smart IPTV
GSE Smart IPTV is one of the most popular IPTV apps in the Google Play Store.
The app is popular for good reason. Firstly, it is probably the most visually pleasing IPTV app for Android.
GSE Smart IPTV is available on many more platforms than most of its competitors. You will find versions for Android, Android TV, iOS and Apple TV. The app is also compatible with Chromecast. And remember, you can even install Android apps on Amazon Fire TV devices if you know how to upload APK files.
As for functionality, GSE Smart IPTV supports EPG content in XML, ZIP and GZ format. It also offers native parental control and subtitle (SRT files).
GSE Smart IPTV can play live streams from HTTP, HSL, M3U8, MMS, RTSP and RTMP sources. The app is ad supported.
Download: GSE Smart IPTV (free)
Perfect Player IPTV
https://youtu.be/QEpvmU6u8kk
Perfect Player IPTV is another very popular app. It is especially popular with Android TV users who are looking for an alternative to the native Live Channels app.
The app supports M3U and XSPF playlists. And if you want to add electronic program guide, you can use XMLTV (ZIP, GZ, XZ) and JTV.
There are also a few different decoding options to choose from: native , software , hardware e hardware accelerated . Other features include the ability to watch locally saved content, UDP-HTTP proxy server support, and automatic synchronization with the desktop version of the app for a consistent experience.
Like GSE Smart IPTV, Perfect Player uses an easy-on-the-eye theme and draws its stylistic suggestions from cable TV and satellite TV.
Download: Perfect Player IPTV (gratuito)
IPTV
The IPTV app is the most downloaded IPTV app for Android.
It is possible to add both M3U and XSPF playlists to the app. EPG support comes in the form of XMLTV and JTV. If you have a UDP proxy (installed via your local network), you can use the IPTV app to play multicast streams.
If you have a dedicated Android set-top box that you use to watch IPTV, it's worth upgrading to the Pro version. This includes a feature that allows the app to start automatically when the host device starts. The pro version also removes the ads and adds a "resume watching" feature that can automatically play the most recently watched channel.
Download: IPTV (free) | IPTV Pro
Ottplayer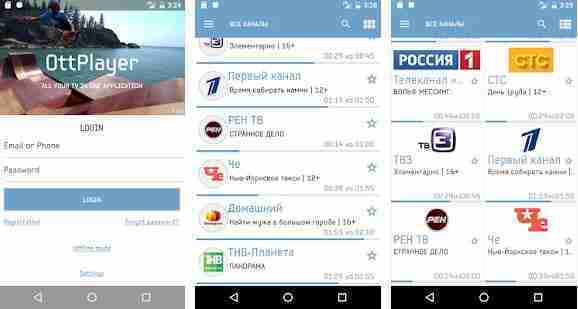 OttPlayer supports four streaming protocols (HLS, RTSP, TS of UDP, RTMP) and M3U playlists. It doesn't work with XSPF playlists. You can also customize channel icons and add content sources to the OttPlayer website. Adding one to the site will sync it across all your devices.
Note: you need to create an account on the website before you can use the app.
Unlike many other free IPTV apps on Android, OttPlayer is not ad supported. It means you won't have to wait for a channel to load while watching those annoying "Your video will play in five seconds" messages.
Download: OttPlayer (free)
IPTV is free on Kodi
If you prefer to use Kodi, you won't need to install any third-party Kodi add-ons. M3U playlist support is a native part of the Kodi app.
Go to Add-ons> My Add-ons> PVR> PVR IPTV Simple Client> Configure . Enter your M3U playlist address when prompted.
Conclusions
These apps do not contain M3U playlists so you will have to add them, they are just the best players and apps you can use to play them. We remind you to add legal content and not to use such apps to infringe copyright rights. This article is for informational purposes and we assume no responsibility for the illegal use of such information.