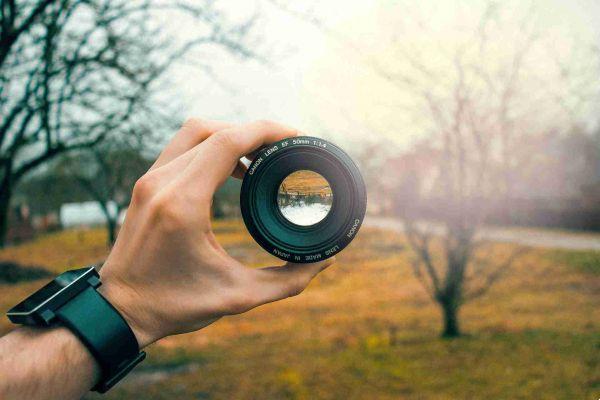 Video editing can be a grueling business, especially if you don't know what you're doing. Most of us don't want to sit for hours turning our favorite photos into movies and memories, and luckily for us, there are tons of mobile apps out there that help us do that with just a few taps of our phone. We've put together a list of mobile apps that create video clips from photos that you can use as movie files, allowing you to add music, filters, and whatever else you want to make them truly memorable.
Best mobile apps to make video from photo
PhotoPlay
The ridiculously popular video maker and photo merge app has earned its place at the top of apps that create video clips from photos. It allows you to seamlessly combine photos with videos, music, effects, stickers, to create beautifully cinematic memories from your favorite photos.
Use elegant fades in, out, and other garish effects to create smooth transitions between series of photos, then add the music you want to truly capture the moment. (Maybe you could add the song that actually played when the photos were taken.) FotoPlay supports multiple aspect ratios, so if you take photos vertically or horizontally, you're covered.
The "Video FX" feature is really worth keeping an eye on, giving your videos that cinematic quality that takes them to the next level.
Platforms : Android
Integrated iOS method (for Live Photos)
Have you ever watched a live photo sequence on your iPhone and thought "Damn, that would be a great video!" Well, you can actually do it without the need for third party apps.
First, go to your Live Photo. You can find them in the Photos app under "Albums -> Media Type -> Live Photos".
Find the Live Photo you want to turn into a video, tap "Share" in the lower left corner, then tap "Save as Video".
Photo video maker
One of the most popular photo to video apps on Android, Photo video maker is a vast treasure trove of features and possibilities to dissect, experiment and otherwise entertain with your photos.
So what's so good about it? First, it has its own image enhancement and filtering tools, which means you can prepare images for your slideshow or video right in the app. There are tons of effects, stickers, and transitions to choose from, plus the option to add your own music, of course.
You can customize your videos until you decide how long each individual image stays on the screen, as well as embellish each image with a frame if you wish. There is no limit to the number of photos you can use, and its intuitive user interface makes it easy for even non-tech-savvy users to combine their beautiful movies and montages.
Google Photos
Many of you already use Google Photos, and for good reason. Google Photos boasts a great photo management interface coupled with free unlimited storage (as long as you don't mind a little compression).
Additionally, Google Photos can automatically create slideshows and animations from your images. These presentations revolve around special occasions or recent trips, with Google automatically selecting photos based on data such as location. While they were great, users didn't have the ability to manually select which photos they wanted to include in the presentations. Until now.
Users can create movies on demand by selecting a theme such as "Mother's Day", "Selfie" and "Doggie" to name a few, then identify who should star in the production. Google Photos will automatically try to find the best photos and video clips. Plus, the app also sets the music for your videos!
Platforms : iOS , Android.
Magisto
Magisto proposes itself as an intelligent editor that simplifies the making of movies. Users simply choose the film style they think best suits their photos or movies. This helps Magisto determine your audience and purpose.
For example, Magisto will structure clips differently in a promotional video meant for social media than at a wedding. Once the video style is chosen, users select which video or photo clips they want to appear in their movie. Finally, users choose which music they want to use as the soundtrack.
Users then sit back and relax while Magisto works its magic. Magisto is super easy to use, which makes it perfect for people with no previous editing experience.
Additionally, Magisto boasts social media integration to easily share your clips online. Magisto offers a premium version that removes some of the restrictions present in the giveaway, in particular the ability to download clips to play them on other devices, such as a PC or TV.
Platforms : iOS , Android