Today iPhone is so powerful that editing or creating videos on it is extremely fast. But you also have to use the right video editing app on iPhone to get the best out of it.
For this we have collected in our opinion the best video editing apps for iPhone, to easily create, edit and share your movies in simplicity.
Thanks to some of these applications you can create professional videos directly from your iPhone and share them with whoever you want easily on major social networks if you want.
App editing video per iPhone
Adobe Premiere Rush per video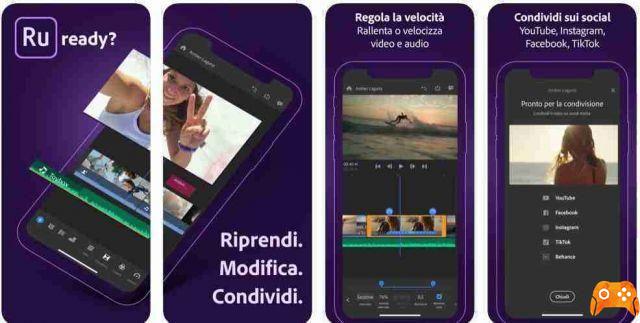 Adobe Premiere Rush, the all-in-one app for creating and sharing video online, fast and easy. Powerful tools allow you to quickly create professional videos the way you want.
Share them on your favorite social networks directly from the app. And it works on all your devices: iPhone, iPad and PC.
Use it for free for as long as you like with a limit of 3 exports, or upgrade for unlimited sharing.
Combine video, audio, graphics and photos by dragging them. Intuitive tools let you adjust audio, enhance color, add titles, transitions, voiceovers and more.
Download Adobe Premiere Rush for video for iOS.
Quik – Video Editor GoPro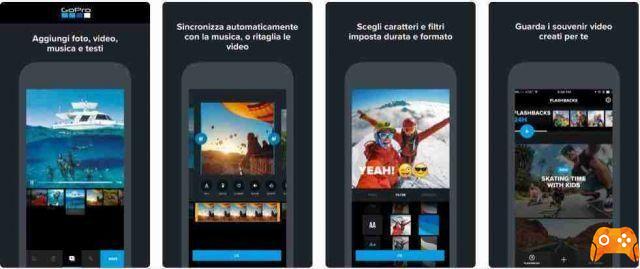 With the Quik app, you can create great videos in just a few taps. Choose your favorite photos and videos and let Quik do the magic of him: in seconds, Quik analyzes the footage and identifies the important moments, adds beautiful effects and transitions and synchronizes everything to the rhythm of the music.
Personalize your story with lyrics, music and more to easily share it with friends. Editing has never been this fast… and fun!
Download Quik - GoPro Video Editor for iOS.
Splice – Video Editor Maker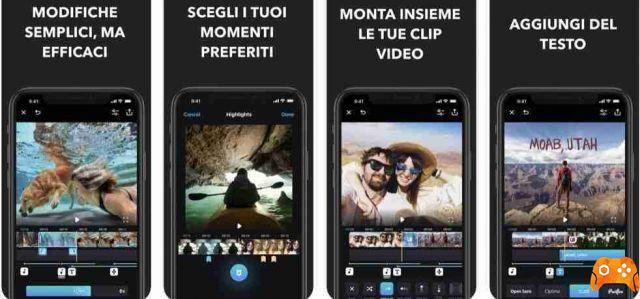 Simple but powerful: Splice makes it easy to create personalized, professional-looking videos on your iPhone or iPad.
Imagine the performance of a computer editor, optimized for your mobile device.
Tap to shorten clips, adjust transitions, add slow motion effects, and more to create beautiful videos for sharing. It has never been easier to apply changes like a pro.
Download Splice - Video Editor Maker for iOS now.
Videorama Text & Video Editor
Videorama has all the necessary editing elements. When you import a video into the app, it immediately presents the editing options at the bottom. You can add text, images, record and add your own voices throughout the video, play with filters and more.
Download Videorama Text & Video Editor for iOS now.
KineMaster-Video Editor

KineMaster is a complete video editor for iPhone and iPad. It has powerful tools that are easy to use, such as multiple video layers, blending modes, voiceovers, chroma key, speed control, transitions, subtitles, special effects and so much more!
Find out why creators love KineMaster for YouTube, TikTok and Instagram, and why journalists, educators, marketers and vloggers use it professionally!
Download KineMaster for iOS.