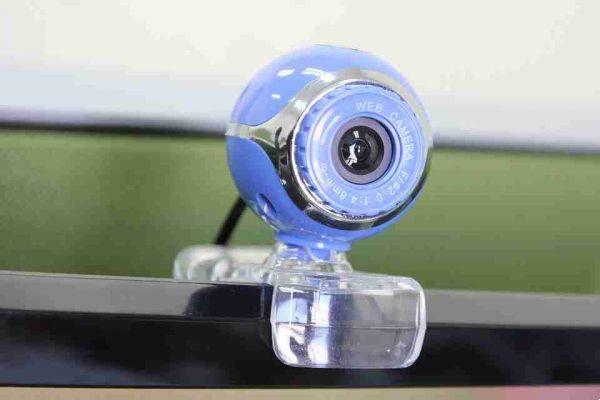 Your PC webcam can do more than just take a selfie or record you during your Zoom meeting. If you pair it with the right software program, you can create amazing things with it and even use it for surveillance purposes.
Best webcam apps for Windows
So, what are the best webcam programs you can get for your Windows computer? Let's find out.
Logitech
Logitech isn't just a leader in webcam manufacturing; it is also one of the best webcam programs. Logitech Capture webcam software comes with various features that allow you to easily record, edit, and customize your videos.
This software program allows you to apply transitions, filters and borders to personalize your content. It also lets you use a chroma key to remove the background and add a sparkle to your live streaming videos. You can also use the program to record vertical videos optimized for viewing on mobile devices.
Logitech Capture lets you create a picture-in-picture presentation and lets you choose to work in light or dark mode. The program also makes it easy to use two webcams simultaneously without any problems.
Download : Logitech Capture per Windows (gratuito)
YouCam
YouCam provides a clean user interface and eliminates the cluttered interface you'll find in other webcam software programs. This tool is easy to use and offers a wide range of impressive editing tools and effects such as scene filters, emojis, and face distortion lenses.
To make things even more exciting, it comes with AR stickers and live animations that add some sparkle to your videos. It comes with a facial access feature for security purposes that unlocks the program when you present your face in front of the webcam.
YouCam records your videos in WMV, AVI and MP4 file types with resolutions ranging from 240p to Full HD. It comes with burst shooting functionality and allows you to manually adjust the shutter speed to your liking. Also, you can synchronize this program with various services like Zoom and Skype.
Download : YouCam for Windows (30-day free trial, premium version available)
ManyCam
ManyCam is an amazing webcam app that also brings you some brilliant video editing features. It allows you to add effects like emojis, transitions and backgrounds while streaming or recording your videos. This program also offers picture-in-picture mode and YouTube integration to simplify your webcam experience.
This webcam software program allows you to record your videos in various resolutions, from 240p to Full HD, and supports various formats such as MP4, FLV and MKV. In addition, it is equipped with a noise suppression function and even allows you to adjust the audio bitrate values ​​between 96-192 kbps.
Download : ManyCam for Windows (Free premium version available)
SparkoCam
The SparkoCam app features real-time green screening, making it easy to replace the background during live streams. SparkoCam Virtual Webcam also offers amazing effects, graphics and animations for your live video chats and video recordings. Also, you can add AR effects like glasses, hats or masks.
SparkoCam Virtual Webcam also makes it easy to add custom titles and images to live streaming sessions. You can use the program's enhancement tools like virtual makeup if you want to look amazing at your video conferencing.
You can integrate SparkoCam Virtual Webcam with various apps like Zoom and Skype.
Download : SparkoCam for Windows (free premium version available)
IP camera
In addition to video chat and live streaming, IP Camera Viewer comes with an amazing surveillance feature. You can use it with your PC camera or with your IP cameras to monitor and safeguard your home.
This software program supports over 2000 different IP camera models and allows you to easily configure and customize your videos. You can use it to change the orientation, frame rate and coverage area of ​​all your IP cameras. The best part is that it allows you to easily zoom in on a frame even if your camera doesn't have the zoom capability.
IP Camera Viewer supports almost all video resolutions and allows you to easily adjust the contrast, saturation and sharpness of your videos. You can connect up to four cameras simultaneously with this program.
Download : IP Camera Viewer per Windows
Debut
Debut is another brilliant webcam software with an easy to use interface along with brilliant features, such as image or text overlay and motion detection. This software program supports multiple languages ​​and makes it easy to create time-lapse movies. It also comes with a password protection feature so you can keep some of your private content safe.
This app allows you to insert custom animations during your live stream to make your presentations more engaging. It also has a myriad of audio editing features that make it easier to eliminate background noise and improve audio quality.
Download : Debut per Windows
Bandicam
Bandicam is an amazing tool that makes video conferencing and screen capture a pleasant experience. If you are a gamer, Bandicam makes it incredibly easy to broadcast your gameplay to a live audience. It also allows you to easily capture your content for offline viewing.
This software program comes with amazing screen recording capabilities. Bandicam is also brilliant when it comes to trimming, editing, merging and enhancing the quality of your videos. But what really makes it the best is its ability to capture highly compressed video of remarkable quality, a rare feature that most webcam programs lack.
Download : Bandicam per Windows
splitcam
SplitCam is an easy to use tool that makes live webcam streaming a seamless experience. The tool allows you to easily add video and audio effects during your live video chats. You can use SplitCam to add 3D objects, texts and frames to your live videos. This software program also allows you to crop, rotate and add enhancements to webcam photos.
SplitCam is equipped with a video splitting function and allows you to stream your videos in various resolutions. It supports various IP camera models and makes it easy to set up and customize your videos.
Download : SplitCam for Windows (free)
yawcam
This is one of the simpler webcam software programs with a number of simple features. It comes with an easy to use interface and allows you to add simple effects and filters to your live streams and offline videos.
It comes with a brilliant screen recorder that makes it easy to share or stream photos and videos to Skype and other programs. Yawcam supports almost all video and audio formats and makes it easy to convert media files to various formats.
Download : Yawcam per Windows