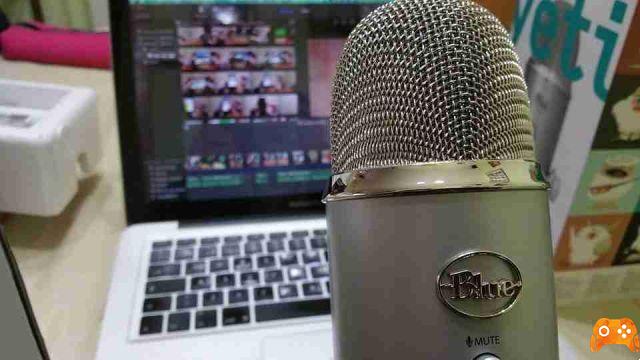 Anyone can create a podcast, but you need to have the right tools. Here are the best podcaster apps and software.
If you are considering starting a podcast, you are far from alone. Anyone can create a podcast, but you need to have the right tools to get started. Studio recording is the best option, but it may not be possible for everyone.
Best podcast recording apps and software
Even if you have a great point of view, the first step to becoming the next big hit is solid registration and editing. Here is the best podcast recording software and app for podcasters of every level.
Audacity
Audacity is a free podcasting app that does pretty much everything a podcaster would need. While this is an essential option, it is one of the best podcasting tools for beginners looking to test the medium.
Open source software works on Mac, Windows and Linux; you can easily plug in a USB microphone and start recording.
The main window acts as a dashboard. Here you can access all editing tools, mix audio tracks and monitor recordings. In addition to the basics, Audacity includes a handful of sophisticated audio processing effects that remove unwanted coughs, static or other distracting sounds.
This is great podcast recording software, however, it doesn't support MIDI or instrument plug-ins, so this isn't the best choice for anyone who wants an instrument to use for music and podcasts.
After playing with the app, you will begin to understand how to make a great podcast.
GarageBand
If you have a Mac, GarageBand is a free digital audio workstation (DAW) included with your operating system. It's a solid podcast recording software option for podcast amateurs and veterans alike. Starting the ball is as simple as opening the app and starting a new project.
The layout is attractive and easy to navigate, and you'll also have access to some templates designed specifically for podcasters. Like Audacity, GarageBand is free, but there are a few key differences.
GarageBand is a full-featured recording studio featuring a MIDI synth station, instrument plug-in support, and a stellar interface.
Key features of GarageBand include its suite of digital instruments, such as keyboards, drums, and guitars. As such, Apple clearly has musicians in mind here, not necessarily podcasters. However, there are some built-in podcast templates, audio profiles for male and female voices, jingles, stings, and sound effects.
GarageBand is only available on Mac, so PC users looking for a free option should stick with Audacity. The apps are comparable, though. Audacity comes with more podcast-specific tools, while GarageBand has a more attractive interface and shorter learning curve.
Apple Logic Pro X
Apple's Logic Pro X is certainly the most advanced option in this range. This podcasting software focuses on music production, with features like Smart Tempo, Brush Drum Kit, and more plug-ins and sounds than any of the competitors.
Whether or not you're excited about the program's built-in brass section or the ability to add drummers, Logic brings some powerful tools to the podcasting arena.
The post-production effects are top-notch, and there are several automation features that will help streamline the editing process. The Track List feature, for example, lets you edit more than one track at a time or quickly switch between them by Shift-clicking another.
For some, Logic X may have too many features. If you are not a musician, it might be a bit much. You can hide items you don't need, like MIDI keyboard instruments or the music notation editor.
Logic Pro X is a great choice for podcasting, albeit an expensive one: $ 199 for the Standard Edition. Whether or not this is the best choice for you depends on what you want your podcasting tool to do.
Adobe Audition
One of the most popular choices for experienced and novice podcasters is Adobe Audition. This DAW is a flexible subscription-based option that allows you to record audio files, mix and edit as you please.
Adobe's audio software is considered a premium option, at least compared to free platforms like Audacity or GarageBand. You will get the most out of Audition if you understand the basics of audio editing.
Adobe Audition comes with a range of features that give your tracks a crisp, professional feel. The noise reduction tools are particularly effective, as is its approach to multitrack recording, which allows you to set levels for each guest voice and edit them separately in post-production.
Hindenburg journalist
Hindenburg Journalist is every storyteller's dream. As the name suggests, this is software designed for TV reporters. It's perfect for narrative podcasts in the wake of Serial or This American Life. Hindenburg's automatic settings use the same standards as NPR, so you can easily channel your favorite public radio personalities.
Where Apple Logic Pro X focuses primarily on music, Hindenburg offers a curated collection of podcasting essentials.
Hindenburg records uncompressed sound, so you get the best possible audio quality. On top of that, it comes with an automatic equalizer that helps you keep a consistent sound throughout every recording.
This helps when you're on the go, working from different places, or using a laptop outdoors. The software works across multiple devices, allowing users to plug in their USB microphone anywhere and start recording.
Organization tools like clipboard help you organize the best audio bytes from each interview, add music and effects, and insert multitrack clips.
Zencastr
Zencastr is perfect for podcasters working with remote guests. This podcast app comes with an easy-to-use invitation system that records each guest on a separate audio track.
The software records each voice locally, with pristine quality. Sometimes, remote recording can have some hitches, such as delays or audio problems. Zencastr is very similar to Skype or Zoom, which allows it to address these glitches for your remote podcast recording session.
Zencastr beats using your common IP voiceover. It comes with redundant backups and keeps recording, even if you lose your connection.
You can connect it to your Dropbox or Google Drive to access files and edit easily. It also comes with a soundboard for live editing, allowing you to insert the intro, announcements or other segments while recording.
Zencastr offers automatic post-production tools and lossless WAV, but these features are part of the premium package. Free users get high-quality MP3s, which might be fine for casual podcasters and those who only record for their friends.