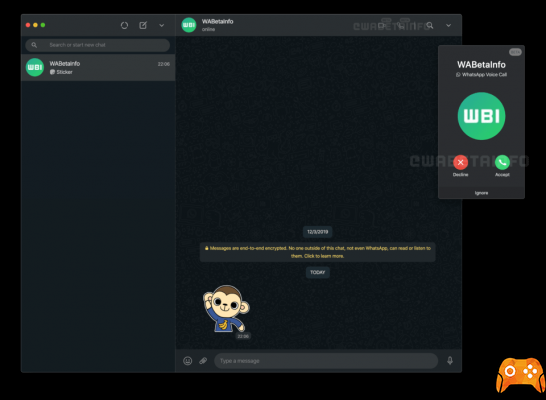 Download WhatsApp 2.12.79 - With major improvements in voice calling, we have seen a lot of major WhatsApp improvements over the past few months. Each time, it comes with something new and a lot of improvements too. Last month, they launched the call function which allows you to call your friends or family, even if they live in the other part of the world. Voice calling wasn't available to everyone from the start, but it is now available for Android and iOS users. BlackBerry and Windows Phone 8 will have to wait a little longer.
The second major update of WhatsApp was for Android and was the creation of the application in Material Design. These new features make it more improved in the user interface, and thanks go to the active developers who have eliminated almost all the bugs it had. WhatsApp recently got another update for Android and the new version is 2.12.79 and the big improvement in this version is "Voice Calling". So if you want better voice then you need to install this APK on your android device.
How to Download and Install WhatsApp 2.12.79 APK on Android:
Download WhatsApp 2.12.79 APK.
Uninstall the previous version of WhatsApp if you have one installed.
Now Go to Settings> Security> Allow unknown sources. Now you can install APKs from different sources.
Place the downloaded APK on your Android device.
Tap the downloaded APK and complete the installation process.
Once completed, launch the application and now you have WhatsApp with the much improved Voice Call feature.
Further Reading:
3 ways to disable Whatsapp calls
How to make WhatsApp calls using the Google Assistant
How to make WhatsApp phone calls
How to listen to Whatsapp voice messages without viewing and without opening the app
WhatsApp prepares a new advanced search function