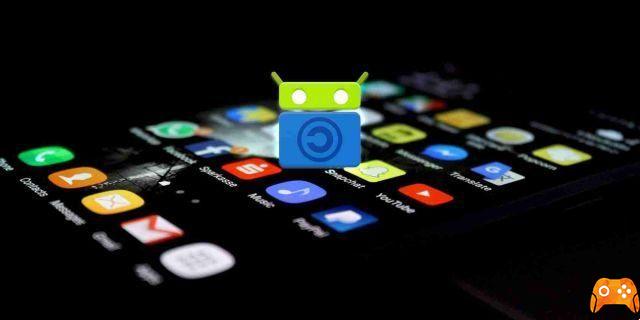 When it comes to Android apps, most people will think of the Google Play Store where they download or buy apps. Most of the time, the apps you download are closed source and developer controlled. If you have a passion for free and open source (FOSS) software, F-Droid is a marketplace to find all the FOSS Android apps.
F-Droid is an application managed by Droid Ltd. It was founded by Ciaran E Gultnieks, a British computer programmer, in 2010. Since then, the app has hosted over 4000 free and open source applications. Applications come in a wide variety, including health, education, safety, and more. Let's find out how to install F-Droid and use it to install free and open source Android apps.
How to install F-Droid
It is quite obvious that a market app like this will not be available in the Google Play Store, as it is its direct competitor. To install F-Droid, you need to:
Download the app from its website at f-droid.org and upload it to your phone.
Click on the "download F-Droid" icon that appears once you are on the website.
Wait for the app to be fully installed, which may take a couple of minutes. Once installed, open it. On first run, it will take some time to update and update its repositories. After that, you will see the apps appear on the page.
You will immediately notice that it has a simple and easy to use layout. It has sections for Categories, Nearby, Updates and Settings, all of which are self-explanatory.
How to download apps on F-Droid
Browse the Categories section for the application you want to install.
Click on the app. It will provide you with a description, interface screenshots and necessary permissions. Specifically, it shows the license type, source code, and other known features.
If you want other versions of the app, you can still find them in the preface of the app.
To install, click "Install" to start the download.
Why use F-Droid
Safety: All connections passed through F-Droid are handled via HTTPS. Therefore, it allows the application to be more secure. For more privacy and security, it also incorporates Tor.
Exchange between peersNote: When there is no internet connection available, such as Wi-Fi, peer-to-peer exchange of APKs in the app is possible when they have already been downloaded. The process incorporates the "Nearby" menu, which you can click to connect to another F-Droid user on the same network.
Notably, Bluetooth and Wi-Fi are also listed as additional connection features that offer greater transmission efficiency.
Monitoring: The Anti-Function section includes monitoring. The feature focuses on apps that can track or report your activity without your knowledge. The app doesn't send crash reports or Check for updates without your knowledge. Also, it is not possible to find applications that have proprietary libraries on Repo F-Droid.
Customization: F-Droid offers excellent customization for each app, with no hidden costs.
Disadvantages of F-Droid
Limited applications: Compared to the Play Store, which has over 2,5 million apps, F-Droid has a relatively small database.
Automatic update: Most applications on F-Droid cannot be automatically updated. Instead, you need to request an update.
No evaluation: Since it's just a simple app, it doesn't have a rating system. To find the best apps, you may have to browse a bit.
Safe alternative to the Play Store
The question of how safe the F-Droid is can arise quite often. There is no 100% secure application. Being an open source project, they provide details on everything related to the app. None of the catalog applications have any hidden costs or tracking services, as stated. Programmers can verify this through code. When F-Droid finds applications that do not adhere to this, they are immediately flagged. Therefore, you can be sure that F-Droid is very safe to use.