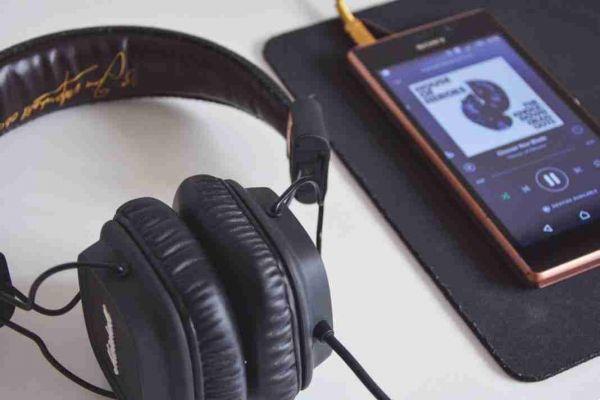 You probably want an app to download music to your Android phone. Here are our favorite music download apps for Android that won't cost you a dime.
Many of these apps need to be downloaded from outside the Play Store and you will need to allow unknown sources on Android.
This article is for informational purposes only, use these apps to download music legally and not infringe the copyright laws of your country.
Free apps to download music
Field
There are two different versions of the Fildo app: one is the "Music Player" on the Play Store, but this won't give you the MP3 downloader you are looking for. To get the version of Fildo that allows you to download free music, you need to install the APK from the official Fildo site.
Once you have that, use the in-app search to search for specific songs or albums you want to search for. You can also use the various "Top" rankings of various music sites the app integrates with if you wish to explore the hits.
Once you've found the album or song you want, hit the "+" icon in the top right corner, then choose the relevant option to download the music, create a playlist or listen to it right away.
YMusic
One of the most elegant and official looking music download apps, YMusic lets you play any YouTube video as an audio file, even letting you run it in the background on your phone.
The real kicker here is that you can also download videos as audio files. You have the option to download them in M4A and MP3 formats and it has a great library user interface which later allows you to manage your music files just like you would in a music player app
Of all the options on this list, YMusic is arguably the most affordable and most reliable.
NewPipe
While NewPipe still looks like a bit of a work in progress, it sure does the job when it comes to downloading music. It is open source and is constantly being improved.
By default, the app opens as a YouTube frontend. Simply select the video you want to download, then click the download icon at the top right and choose whether you want it to be downloaded as video or audio and in which format you want it.
To switch to SoundCloud, tap the menu icon in the upper left corner, then the large red "NewPipe" icon at the top and select SoundCloud (beta).
GTunes Music Downloader
GTunes searches several large downloadable music domains for your questions - you'll find millions of artists and songs from generations. The search options are pretty rudimentary, so it's best to use them if you know exactly what songs you're looking for and just want to go out and download them.
Note that when we used the four search engine app, only 'C' fetched the results, so try using it before complaining that the whole thing doesn't work! GTunes also has its own built-in player and even lets you trim your songs and set the songs as ringtones. It's all pretty basic stuff, but it completes it in a decent little package.
SONGily
The free version of SONGily is ad-supported and has access to a healthy supply of music, new and old, from both mainstream and obscure artists, from chart music to seaside shacks.
With each song you find, you will see options to both play and download the songs you listen to, and they recently added a feature that also allows you to download videos.
This is exactly the kind of app I can imagine Google doesn't like it too much, so don't be too surprised if it disappears from the Play Store and you find yourself having to download it manually.
TubeMate
TubeMate is an app that allows you to download YouTube videos in different formats, including audio only. As you probably know, YouTube is one of the best places to listen to your favorite music, and thanks to TubeMate, it's also one of the best places to download that music.
You can download TubeMate here (Google doesn't allow it in the Play Store, presumably because it invades YouTube) and when you try to download videos as audio (M4A or MP3), you will also be prompted to download MP3 Video Converter, which syncs with TubeMate to convert videos in audio.
4Shared
4Shared, this is not only designed for music, as users can upload as many files as they want, but it is as useful for finding music as anything else. (There is also an option to specifically search for music files.)
4Shared can be downloaded from the Play Store but not in all countries. If you are unable to download it from the Play Store in your country, you can download the free APK here.
audio mack
If you want to know that the music you are downloading will not infringe any copyright and you are also open to checking out emerging talent in the Hip-Hop, Electronic and Reggae arenas, then give Audiomack a try.
This app offers a platform to artists with no official distribution points while still having a content filtering system in place to make sure the material is of good quality.