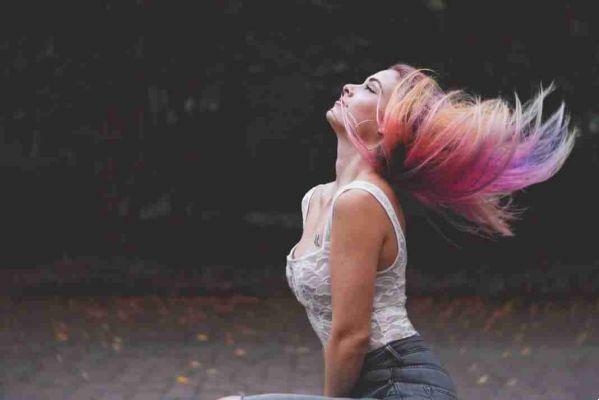 App to change hair color. Download these free hair color changing apps and have fun with new looks.
These free apps for Android and iPhone and iPad smartphones and tablets will allow you to change your hair color and have fun changing your hairstyle the way you like best.
Just take or have a photo of the person whose hair color you want to change and it will all be very simple and fun.
If you wish, you can also share the edited images on major social networks.
App to change hair color
Style My Hair: new hair styles and color
L'Oréal Professionnel is pleased to present Style My Hair, the tool for a virtual style change, which allows you to try a new look: cut, color and style. Search through countless haircuts, styles, colors and effects to find the one of your dreams.
Take advantage of professional experience by selecting the shape of your face and then reproducing the look at home, thanks to our tutorials and step-by-step guides, in which we have also included our products that you can use to achieve the desired effect.
Have fun finding the best look for your hair and share your style using the #StyleMyHair hashtag with your friends: discover the best shared looks in our community!
It's not just a simple tool for finding a new look. Find your daily dose of inspiration and ideas for your hair color by creating your own style moodboard: combine your screenshots and virtual hairstyles with the latest hair trends and the best looks of the moment thanks to articles on the latest trends .
Use our salon locator to find the one closest to you. Show your L'Oréal Professionnel hairdresser your profile. You can enter your hair type and your needs or desires, along with your style change, to get the look you've always dreamed of!
You can also save in your profile all the details about your appointment at the salon: add selfies, the products used for your hair, the mix used by the hairdresser to color your hair.
Download now for Android and iOS
Hair Color Studio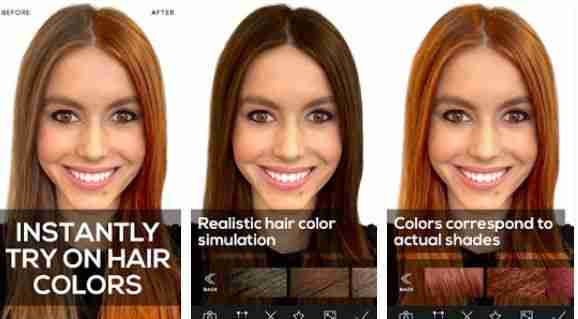 A very simple app to use once you have selected the outline of your hair you can change its color with all the colors available on the app. You will see your hair color change and share it with whoever you want.
Download now on Android and iOS