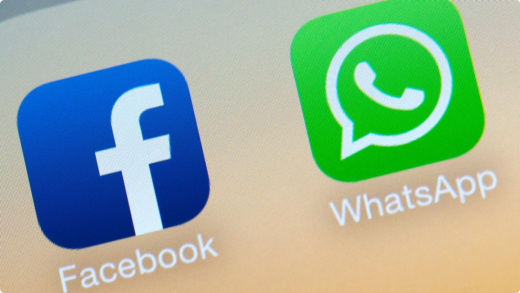 How to block WhatsApp from sharing data with Facebook, WhatsApp users around the world will receive a request over the next few days to make the application integrate more with Facebook. As you know, Facebook acquired WhatsApp in 2014 for $ 19 billion. WhatsApp immediately made the application free in early 2016. It was clear that Facebook only had two options for generating revenue from WhatsApp: either by sharing data, or by advertising.
With this move Facebook can display the best ads on your pages, thanks to data sharing. Users must agree to the new terms to continue using WhatsApp. However, they can choose to share some data with Facebook, read the article to find out more.
How to block WhatsApp from sharing data with Facebook
To disable the sharing of your account information after accepting the request, do the following:
Open WhatsApp on your Android device.
Touch i three points to open the menu.
Select Settings give the menu check if you press.
Select Account on the settings page.
Tap "Share account info" check this option.
Once you make your most popular messaging application in the world Whatsapp, it will no longer share your personal data with Facebook.
Further Reading:
How to share WhatsApp status as a story on Facebook
How to share a video from Facebook to WhatsApp easily
Whatsapp notifications arrive late [Solved]
Did they unsubscribe from Facebook? Let's find out who did it
WhatsApp: Don't click a share button