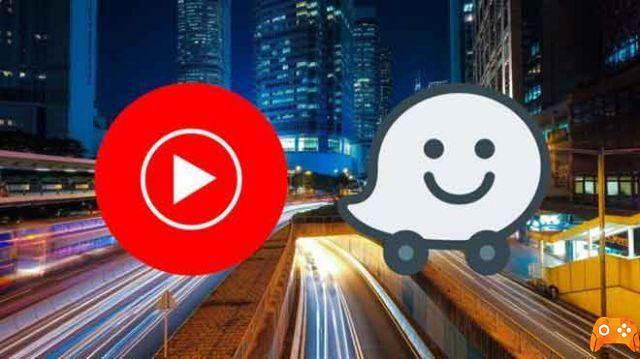 Are you here because you want to know how to connect YouTube to Waze? This is a very simple procedure. Subscribers to the YouTube Music Premium and YouTube Premium plan can play songs, albums and playlists within the navigation app, without the need to switch applications. Find out how to connect YouTube to Waze.
How to connect YouTube Music to Waze
Waze is compatible with a number of music streaming applications, which can be controlled from within the navigation app. Once installed, the application offers the possibility to connect with each other. Waze-compatible music apps, available on iPhone and Android:
Audiobooks.com;
Castbox;
MX Music course;
Deezer;
iHeartRadio;
NPR One (Android only);
NRJ Radio;
Pandora;
radio.com;
Scribd;
Spotify
Stitcher;
TIDAL;
TuneIn (normal and Pro);
Youtube music.
The method for linking any music app is the same. Here, we use YouTube Music as an example.
Open Waze and tap the icon in the form of a musical note;
Tap the YouTube Music icon;
Waze will ask you to open YouTube Music, tap "Open";
On YouTube Music, the app will ask you to open Waze, tap "Open";
YouTube Music and Waze will be linked;
Tap "Open YouTube Music" to start playing music and playlists.
To access YouTube Music, via Waze, tap the app icon on the main screen, which will replace the music note.
The YouTube Music Listening feature is only available to YouTube Music Premium or Youtube Premium subscribers. If the user has a free account, it will not be possible to play music within Waze.
To switch between Waze-linked music apps, do the following:
Tap the Waze linked app icon on the main screen;
Tap "Audio app", "Settings";
Tap "Disconnect" next to the connected app;
Go back to the previous screen and select another app installed on your phone.
If the app is not installed on your phone, you can access the Apple App Store or Google Play Store from Waze. In both cases, the compatible music app must be installed and configured on the iPhone or Android. We wrote for you: how to connect Spotify to Waze
Further Reading:
How to connect Spotify to Waze
How to stream your Google Stadia gameplay to YouTube
How to disable HD on YouTube
How to delete your videos from YouTube
Free and easy to use Speed ​​Camera apps