It's finally here: YouTube is now available for Nintendo Switch. We tell you how to install the app so you can watch videos on the console. The rumors that had already announced it were right. Users had been waiting for it for a long time and, as predicted, today, November 9, the YouTube app has arrived on Switch.
Nintendo is to this day one of the oldest companies in the world, from 1889 until today it has remained one of the companies with the greatest importance The history, founded by the craftsman Fusajirō Yamauchi, was a company that produced and distributed playing cards, so it was until the 70s, when it became a megacorporation and sold Color TV Game, its first console.
From those years Nintendo became one of the most giant and influential companies for the video game industry, creating successful consoles such as the Nintendo Entertainment System or as it is better known: NES, then SNES, GameBoy, Game Cube, Nintendo 64 or its newest products such as Nintendo Wii, Nintendo DS or its newest product, Nintendo Switch.
Nintendo Switch
Nintendo Switch is the latest console launched by Nintendo in 2017, after the negative streak of the company in 2014, the president of Nintendo, Satoru Iwata and his team, seeing the tough competition that was being created in the mobile sections, their direct rivals such as Playstation, Xbox and the failure of their last console. The Wii U, have decided to work on the new concept of the new Switch console.
This console has been very successful and the numbers speak for themselves, as in 2020 Nintendo reported that sales have increased every year and in 2020 was no exception, selling around 73.5 million units, surpassing its sales. rivals like Ps4, Xbox One and its new rivals like Playstation 5 and Xbox Series X/S.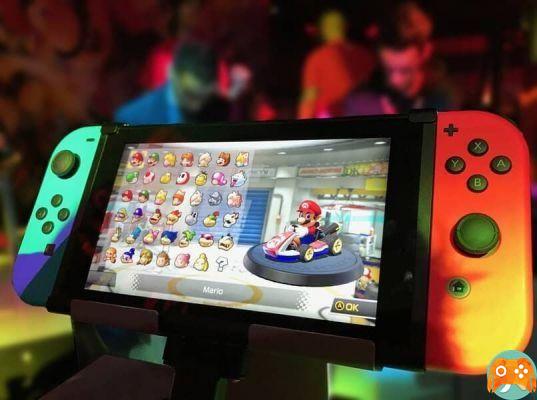 What does Nintendo Switch offer and how does it work?
Nintendo Switch is a multifunctional or hybrid console like Nintendo's catalog, as it can work in three ways, as a desktop console where two or more people can play together, as a multi-screen using the console for two players or as a tablet itself for a single player, carrying a catalog of famous games come The Legend of Zelda, Super Mario Oddysey or Animal Crossing.
This console, in addition to being a 6.2-inch touch screen, also has two wireless controllers called Joy-Con, it consists of carrying a joystick and the classic action button panel, these Joy-Con are very surprising as they work both together and separately from the console, in a traditional way, separated as the Wii console controls or connected the Nintendo Switch Joy-Con to play on Android or iPhone.
It also comes with its own desktop stand, HDMI cable, Joy-Con straps and stand to use Joy-Con in the traditional way, a pretty well built basic kit. In addition to having a processor chip based on GeForce graphics card technology, which is used for high performance in video games, this also makes the system lightweight and easy to use.
Nintendo also has online features. an online store, the process of creating an account is similar to how to create an account on Playstation Network, in the E-Shop you can find from NES games to a wide range of options, focused on entertainment, apps like Coloring Book, Hulu, Pokemon Home or even the YouTube platform itself.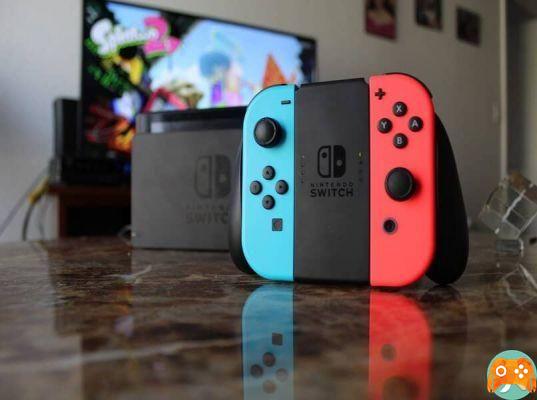 How to watch YouTube on my Nintendo Switch?
It's amazing that it took so long to arrive, considering that YouTube is present on many devices nowadays, but, as they say, better late than never.
If you have the console and you are wondering how to install youtube on nintendo switch, the procedure is very simple and takes no more than a couple of minutes:
First, turn on the console and select the Nintendo eShop icon on the main screen, it has the shape of a yellow bag.
In case you have never logged in to the eShop before, you will need to create a Nintendo account in order to log in. You can do it for free through this link.
Once in Nintendo eShop, click on the Search section and type YouTube to find the video streaming platform's app. When it appears in the list of results, click on it and then click the Free Download button again. Click the Close button again to exit the store.
Now that you have installed YouTube on your Nintendo Switch, you will find the app on the main screen. Click on it and press the A key to log in and you can start watching videos on your Switch. If you wish, you can log in with your account to view your lists and saved content.
Just keep in mind that when watching videos on the Nintendo Switch screen, the maximum resolution is 720p, as the integrated screen does not support higher resolution.
Before we can have apps like YouTube on our Nintendo, we must first check if we have the latest version, this can be verified either automatically or manually by going to the app store and updating all our apps or by going to the console settings, go to the System Update option and check if there are any updates available.
After updating our software, we can start downloading and installing the YouTube app on our Nintendo Switch, from our main menu we have to first go to the e-store, in the search icon we write YouTube, we will get the option YouTube and similar apps, we click on Free Download, after a few seconds the app will be installed and we will be able to access it.
After the arrival of YouTube, the next step is to watch Netflix movies and TV series on Nintendo Switch, according to some rumors it should be released later this year.
To read more:
Cheap Nintendo Switch Lite: where to buy it at the best price.
New Nintendo Switch emulator for Android phones
How to sync Nintendo Switch controllers
How to connect Nintendo Switch to laptop computer
How to reset Nintendo Switch