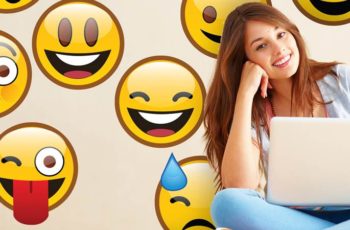 With the latest update, WhatsApp has added stickers that can display the time and our location, its two new stickers can be added to photos, videos or statuses. In this guide we will show you the simple steps to use them on an Android and iPhone smartphone.
The feature was released on the latest version. So, make sure you have the latest version installed or update it by going to the Google Play Store or App> Store.
We used the steps and screenshots of the iPhone application, but nothing to worry about because the process is the same on Android devices as well.
How to send stickers indicating the time and location on Whatsapp
Send a photo or video to a contact or group with stickers
1. Select the desired conversation (individual or group).
2. Then, select a photo or video in the gallery or use the WhatsApp camera to capture the image or record a video as you normally would.
3. When you have taken the photo or recorded the video, tap the smile icon in the top row (shown in the screenshot below)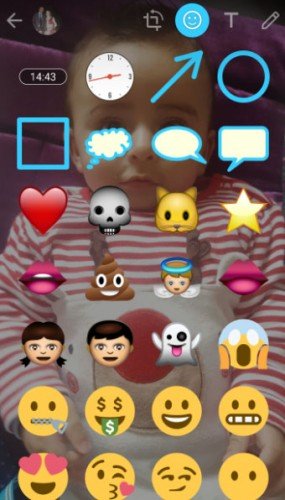 How to send stickers indicating the time and location on Whatsapp
4. You should now see a new section with lots of Stickers, Smileys look for the stickers you are interested in, in our case they are the new time and place stickers. Tap the desired sticker to add it to your photo or video.
Note: To use the exact location on the location label, you need to turn on location services on your phone or move the pin on the map to add an incorrect location.
5. Once the sticker is added, you can adjust its size using pinch and zoom. You can add several stickers in the same message. To do this, tap the emoticon icon again and select the sticker.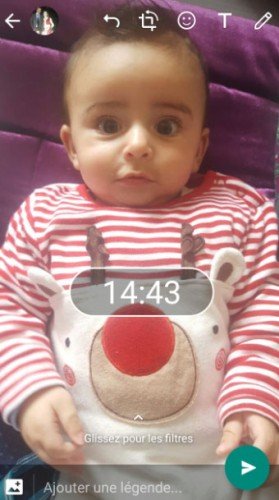 How to send stickers indicating the time and location on Whatsapp
If you want to remove the added sticker, press and drag it to the trash can icon displayed in the upper left corner.
Tip: You can change the color and style of the sticker by tapping it when it is added to the photo / video.
After adding the stickers to your message, you can send it to your friends in chat or download it as usual.
How to add stickers to our WhatsApp status
There isn't much difference with the above method. All you have to do is go to the status tab and proceed in the same way as in the example shown above.
We hope you were able to add stickers to your photos and videos. In the future, WhatsApp can add even more stickers like Instagram and Snapchat.
Do you like the new stickers on WhatsApp? Share your experience in the comments below.
Further Reading:
How to use iMessage (Memoji) stickers in WhatsApp
The first official pack of Whatsapp animated stickers has been released
How to send the same message to multiple contacts at the same time with WhatsApp for Android
Memoji on WhatsApp, how to use them on all devices
The WhatsApp settings menu changes with the latest update