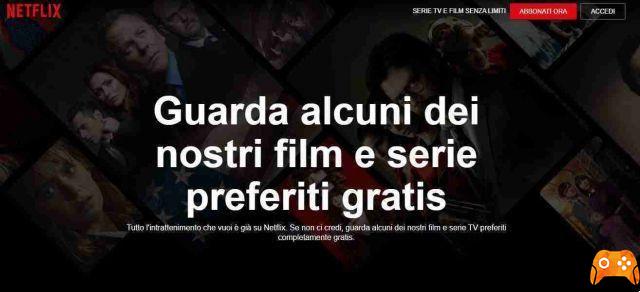 Netflix allows you to watch some of its contents including TV series and films and documentaries for free without a subscription. You don't need to create an account and you don't need a credit card. The only limitation is that you can't access free Netflix shows from an iPhone or iPad.
Watch Netflix for free without a subscription
Supported devices
The following devices can be used to watch free Netflix shows:
A Mac
A Windows 10 system
An Android phone or tablet
Devices such as iPhones and iPads are not supported to watch free Netflix content.
How to watch free Netflix content
Go to the following link dedicated to watching the contents made free by Netflix.
Scroll through the available titles.
Click on Watch now under the title you want to watch.
Free movies and TV series on Netflix
Right now the TV series and movies made available for free are:
Elite
Baby Boss
Bird box
When they see us
Love is blind
The two popes
Our planet
Grace and Frankie
Netflix offers you a selection of TV series and movies to watch for free, so you can discover some of its great content. Visit netflix.com/watch-free to see what you can watch for free. The selection can change at any time, start watching now!