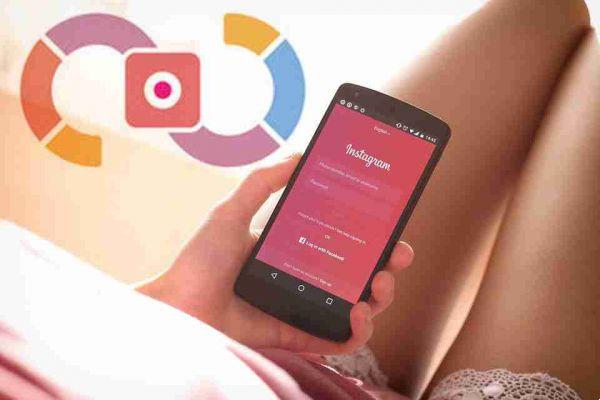 Limitless Stories: Upload unlimited stories on Instagram, Whatsapp and Facebook. You can upload a video even older than 24 hours and section it into multiple sequences perfectly optimized for the reference social network: in practice, you download the app, record the video and then Limitless Stories will take care of adapting and unpacking it in such a way as to fit into the fees of the requested format.
Limitless Stories how it works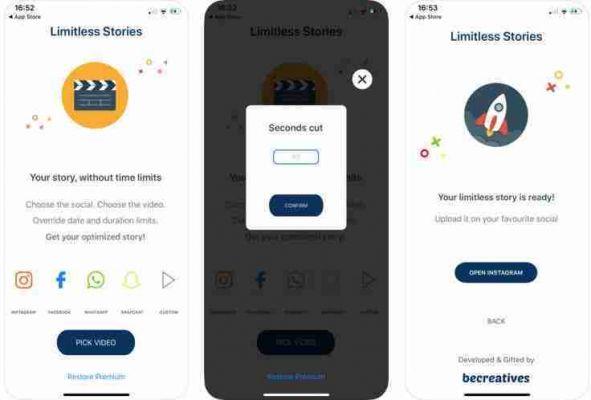 Download the App from your App Store soon also on Android
Choose on which Social Network you want to share your video in Story format.
Click on "Pick Video" and select the video of any length you want to post as a story
Once you have chosen the video, click on the writing at the bottom right "Choose", wait a few seconds for the video to be processed
Once your video is ready, a screen will appear that will allow you to open the App of the Social Network initially chosen and load in order the videos that the App has fragmented like any Story.
Note: allows you to upload videos shot more than 24 hours before their publication.
An app especially useful for bloggers and influencers
The usefulness of Limitless Stories is evident, especially to those who work with Instagram and need to give space to content that should not be "interrupted".
If we look at the videos posted through the app in sequence, in fact, we will not notice any interruption between one fragment and another, except the one that marks the transition between one Story and the next.