Square Enix has announced the release date for the free expansion of its Marvel superhero title.
War for Wakanda is the subtitle offree expansion of Marvel's Avengers dedicated to Black Panther and which will be released on August 17th. Square Enix has made the announcement of the launch date confirming that, In addition to the entry of Black Panther as the third new playable superhero, this free DLC will introduce a new setting, two new villains and new enemies, the outpost Birnin Zana and other goodies like the new Landing Zone and Dangerous Sector missions in both single and multiplayer.
In addition to the release date of the Marvel's Avengers expansion A War Table has been announced via Twitch for August 16th at 19pm on the Crystal Dynamics channel.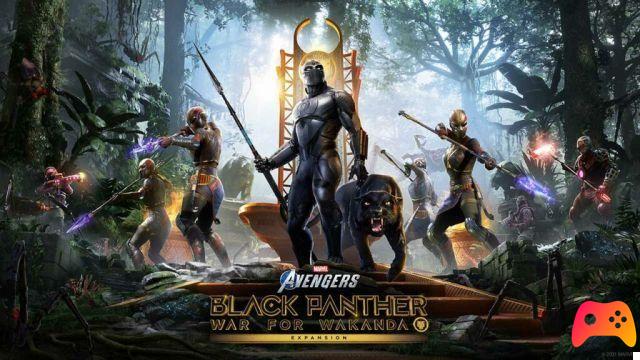 The plot of this DLC will obviously revolve around King T'Challa, ruler and protector (in the guise of Black Panther) of Wakanda. Following a betrayal, T'Challa will find it difficult to trust others, including her sister Shuri, to fulfill her duty as protector of Wakanda. The threat of the evil Klaw will put a strain on Wakanda's defenses.
Square Enix therefore guarantees a free content full of news for Marvel's Avengers and makes available a weekend of free access to his title dedicated to Marvel superheroes until August 1 on PlayStation 4, PlayStation 5, PC (Steam) and Stadia with various ad hoc promotions. The same free access mode will also be available in the coming months for owners of Xbox One, Xbox Series X and Xbox Series S.
► Marvel's Avengers is an Adventure-Action type game developed by Crystal Dynamics Eidos Montréal and published by Square Enix for PC, PlayStation 4, Xbox One, PlayStation 5, Xbox Series X and Google Stadia, the video game was released on 04/09/2020