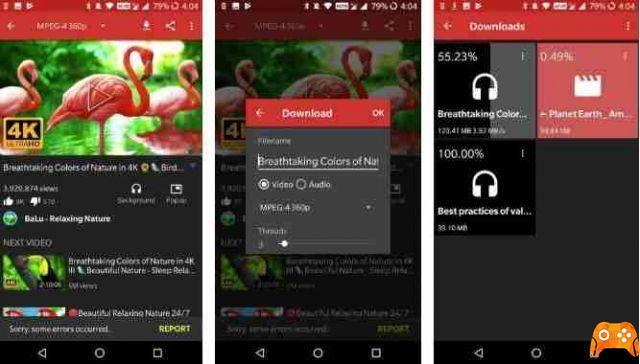 New Pipe: the app that allows you to have all the features of Youtube Premium for free. Download NewPipe.apk now and enjoy all YouTube Premium features for free on your Android device.
This app accepts some of the most coveted features from YouTube Premium and offers them for free. NewPipe allows you to listen to YouTube videos in the background (i.e. by closing the app without having to keep it open even when the screen is locked), watch videos in Picture-in-Picture mode and even download a video (or audio only if you feel like it). ).
While it can't completely replace the YouTube app, it can replicate some specific features. For example, you can search for videos, play them and even subscribe to channels.
New Pipe It is not available on the Play Store, but you can download it using the open source F-Droid app store.
Download: NewPipe (free)
How to download NewPipe apk on Android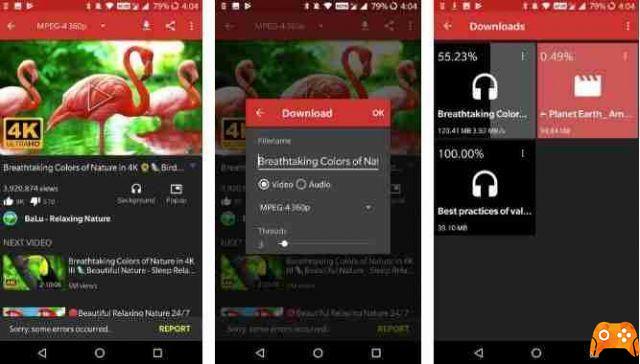 To install the app you will need to activate on your Android device in settings> security> unknown sources to install the apps outside the Play Store and therefore the apks.
So go to the NewPipe page from your browser, for example Chrome from your smartphone or tablet, once done you can decide to install the F-Droid app store to download the apk or scroll the page and press download apk on the latest version.
Once done, press on open from the file you just downloaded and then on install. Grant the app all the required permissions once opened and you will have all the features that NewPipe offers you.
Note: This article is for informational purposes. Downloading copyrighted material with this app is illegal so you assume full responsibility for it. We recommend that you use the YouTube Premium app to fully legally enjoy the functions of YouTube Same.