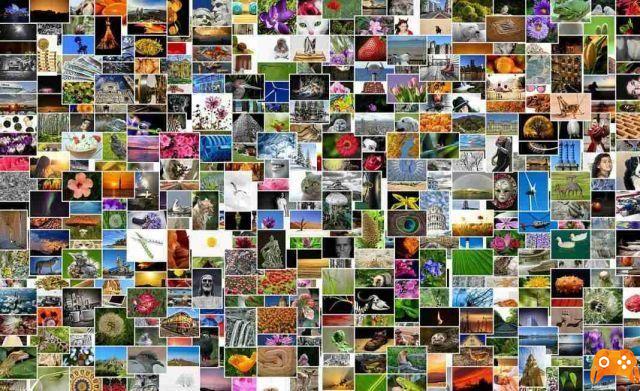 Photo collage app. Create beautiful collages with your photos on your Android smartphone or tablet or on iPhone and iPad.
Thanks to these free apps for Adroid and iOS you can create beautiful collages of your best moments.
All you need to do is download the best photo collage apps available on Play Store and App Store.
Photo collage app
Layout from Instagram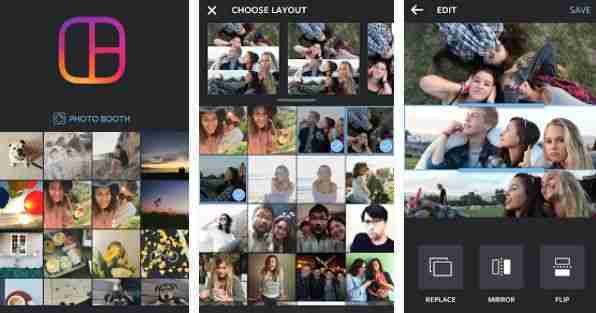 The latest Instagram application allows you to create unique and fun compositions by editing your photos and sharing them with your friends.
Choose photos from your camera roll or use the built-in Photo Booth application to capture the best moments and arrange them in different combinations. Choose the composition you prefer and modify it to personalize it.
Layout's simple and intuitive operation allows you to control all creative aspects. Touch to add the mirror effect, to flip or replace the images, hold and drag to swap them, open and close your fingers to enlarge or reduce them or drag the handles to resize them. It's all up to you, so unleash your creativity: tell a story, show off an outfit or combine, crop your photos and change their look to show a mood or theme.
Download now for Android and iPhone
Photo Grid – Photo Editor, Video & collage di foto
A photo editing program that photography enthusiasts must have! Features include video collage, photo collage, camera effect, setup, layout, live filter, sticker, slideshow, blur, mosaic, scrapbook, retouch, pattern and much more!
Download now for Android and for iPhone
Photo Editor Collage Maker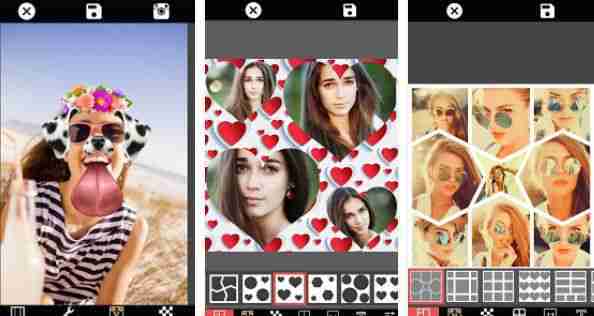 Photo Editor Collage Maker is a powerful photo editor and collage maker to create amazing photo collages, stickers, backgrounds, text with layouts and frames.
Photo Editor Collage Maker is the best collage maker and photo editor that helps you to cook multiple photos with myriad of layouts and frames.
Photo Editor Collage Maker has simple design with powerful collage maker and amazing photo editor!
Photo Editor Collage Maker is an easy to use and powerful photo editor and collage maker!
Add emoticons to your photos with Emoji smiles and popular smiles and tags.
Download now for Android
MOLDIV by JellyBus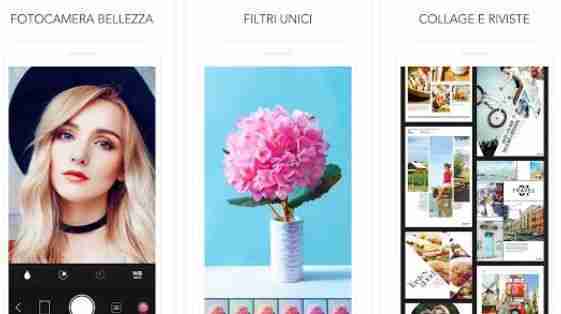 MOLDIV ™ is the complete photo editor that fulfills all your photography wishes.
It is the professional photo editor that meets the needs of everyone, from newbies to professionals. Whether you are looking for Frames / Collages / Magazines to spice up your photo stories, or a Beauty Camera to make your selfies naturally more beautiful, you will find the tools you need in MOLDIV, the best photography app!
Download now for iPhone e Android
Photo Collage - InstaMag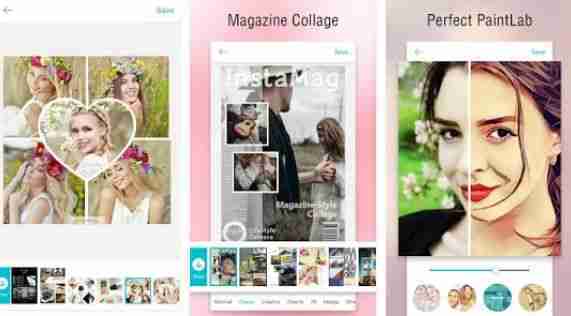 Over 50 million users liked InstaMag-Collage Maker.
Over 300 stylishly designed themes. Magazine
Over 10.000 possible collage configurations in a modern style.
Create amazing looking collages in seconds!
Download now for iPhone e Android