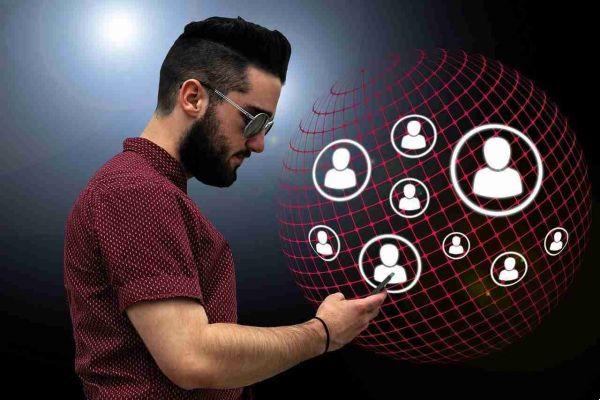 App to share your location with friends and family. We've rounded up our favorite iOS and Android apps to help you find your friends and family.
Sure, it might seem creepy at first. Who wants to be tracked at all times, after all? But using such apps can also be incredibly practical. If your loved one travels regularly for work, this is a quick and easy way to check that they are okay. With great power comes great responsibility so make sure you only allow such access to people you trust not to abuse.
App to share your location with friends and family
Find my friends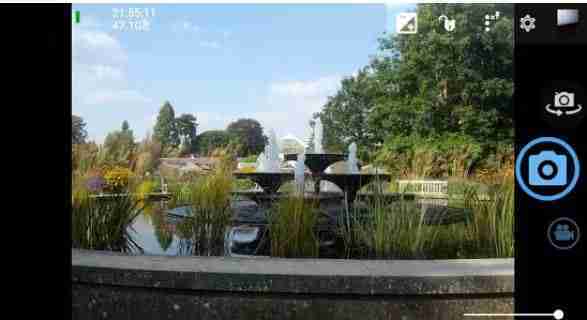 Find Friends allows you to locate your friends and identify their exact location on the navigation map of the application. It's the perfect way to keep track of friends whether you're shopping at a mall, visiting a museum, camping in the outdoors or en route to meet in this year of the absolute best party! For families, it offers peace of mind. There is no need to constantly text message children or other relatives to find out where they are and if they are safe. Find My Friends allows everyone to enjoy life and stay connected without having to send or reply to an endless series of "Where are you? "Texts. Find My Friends uses state-of-the-art Global Positioning System (GPS) technology to deliver the most accurate, up-to-date cities in real time. Never wonder where your friends are, if they are lost, stuck in traffic, or just late. With Find My Friends, it won't take long to figure out where your friends actually are and help them get to where they're supposed to be. It's an easy to use friend locator and people finder app!
Download now for Android
Find my friends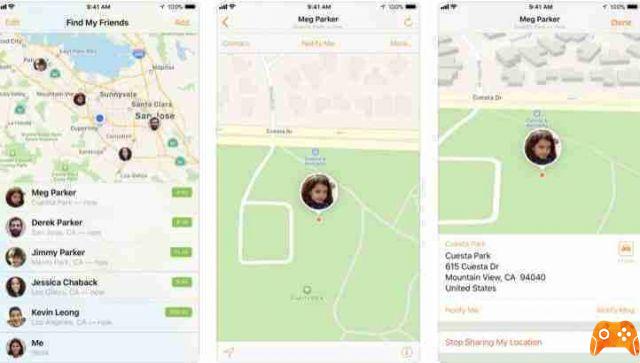 With Find My Friends, you can easily locate the locations of friends and family via your iPhone, iPad or iPod touch. Just install the app and share your location with friends by choosing from your contacts, entering their email addresses or phone numbers, or using AirDrop.
When you share your location, your friends can start following you right away and easily share their location with you, making it easier to keep up to date. If at any time you want to hide your location, a simple tap is all it takes to deactivate the feature.
Find My Friends allows you to set up automatic location alerts, for example to notify you of a friend's arrival at the airport, and reassure you when your child leaves school or a family member returns home. You can also set up alerts to send notifications to friends based on your travels.
When using Find My Friends, your location can be shared from any of your iOS devices, allowing you to choose the one you take with you most often. If you have an Apple Watch with cellular connectivity, Find My Friends will be able to determine your location using that of your Apple Watch when you are away from your iPhone.
For better location and more accurate notifications, make sure your device has Wi-Fi turned on.
Download now on iOS
GPS locator for family
https://youtu.be/z34BiSL5Ahw
Life360 - Family Tracker is the most accurate and effective tracking app. Today it offers many new features, such as Life360 Groups and Life360 Places. Thanks to the most modern GPS tracking technology, Family Locator by Life360 allows you to:
• See the location of group members on a private map
• Choose whether to share your location with each group
• Chat with two or all people in each Life360 group
• Receive an alert when a person in a group reaches a destination
• Track a lost or stolen phone
From today, Family Locator by Life360 offers you Groups, which can be made up of friends, family, teammates, etc. The options are limitless. Create a group for the next campsite and, as soon as your vacation is over, you can cancel it or keep it for the next trip. Very easy!
Download now for iOS and Android
Glympse: let people know where you are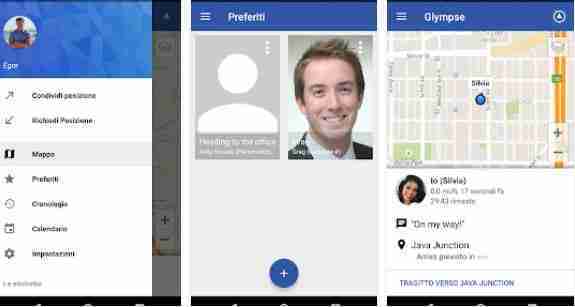 Glympse is a fast, free and simple way to share your location in real time and via GPS location with whoever you want: family, friends or colleagues!
Send a Glympse to friends or family to tell them you're on your way. Ask a colleague who is always late for a Glympse. Create a Glympse group for family reunions.
Added people will be able to see your Glympse from any device with Internet access, without signing up!
Download now on iOS and Android
Find and protect family members
FAMILO responds in a moment to the question "where are you now?". It is a free tracker and messenger for families, friends and other small groups that allows you to always be in contact with your loved ones with ease. Stay informed on where they are and what they are doing. Compared with the other apps, it does not penalize the autonomy of the device.
Feel safe and secure thanks to the "panic button": it allows you to immediately communicate your position in case of emergency.
Download now on Android
GeoZilla: GPS locator to find the family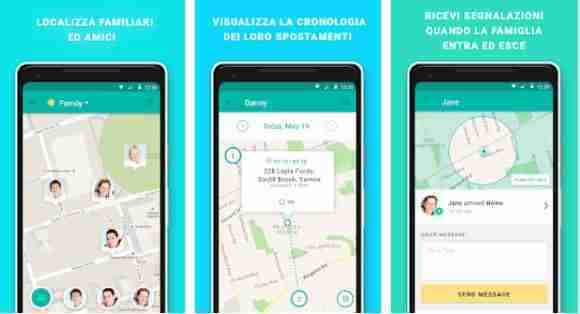 GeoZilla free mobile GPS tracker offers:
- The ability to find children, friends and family
- Battery-saving GPS location tracking algorithm
- Positions collected by Swarm and Facebook
- Location alerts (geofencing)
- Easy to use Location History
FIND YOUR FRIENDS & FAMILY ON THE MAP ANYTIME
- Real-time location updates: force cell phone tracker to send new location feedback; alternatively, the geolocator is updated periodically as your family member / friend moves.
- Deferred updates: stores your GPS position when the network is not available and sends it to the GeoZilla server as soon as you are back online.
- Request location: if the forced request for a location update is not successful, you can send a request to know the location of your friends / family, which they will receive as soon as they return online.
TrackR Bravo
Now you can track your beloved pets and valuables with GeoZilla! We have integrated TrackR, a leader in the global market for tracking devices, so you will have no more worries.
Open the Wearable Devices section in the app Menu to learn more.
Download now on Android