Immersive home-gaming and on-the-go audio, not to miss anything.
Razer Barracuda X are the new wireless headphones born for gaming and designed to play on multiple devices; they combine versatility and freedom, comfort and power.
In today's hectic and perpetually connected world, we often find ourselves switching from one device to another, with Bluetooth pairing and unpairing waiting times limiting us too much: like any "design" object, the Razer Barracuda X responds first of all to this need, and they do it by putting it first ease of use and versatility, features that can only be reflected in low-latency connectivity.

If the comfortable and elegant design, in itself, with clean lines and a harmonious fusion between headband and ear cup, does not respond to a need but rather to an incredibly positive market trend and a precise aesthetic sense, these are the words of Alvin Cheung, Senior VP of Razer PBU to "justify" the need for the Razer Barracuda X to be an all-in-one device.
They combine high-performance gaming features and true 4-in-1 wireless connectivity with the design and ease of use of lifestyle headphones. The result is a single multipurpose device, ideal for playing all day regardless of what platform you are using or where you are, something that many headsets marketed for cross-platform use can only achieve using a wired connection.
Inevitable, returning to the comfort factor, the memory foam pads and the thick but soft and light headband, elements of a Razer Barracuda X that can only weigh 250 grams. With the USB-C dongle you can connect without pairing problems or waiting times to PC, PlayStation, Nintendo Switch and Android devices in modalità Plug and Play.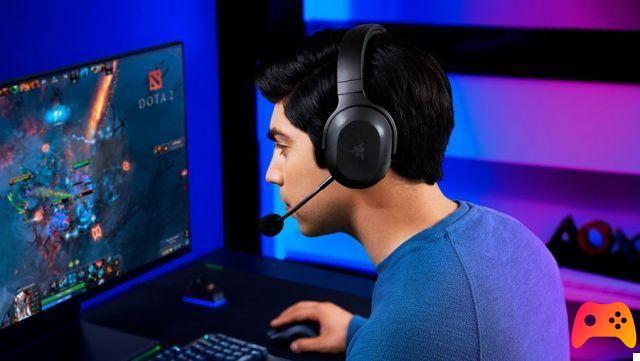 The RazerBarracuda X integrates Razer's latest audio technology: with i driver Razer TriForce da 40mm, the audio arrives crystal clear, with clearer highs, rich mids and powerful lows; The Razer HyperClear Cardioid Mic detachable microphone offers better voice isolation than usual, excluding more ambient noise from the back and sides, and with increased sensitivity for greater low-frequency response.
The Razer Barracuda X are available today for € 99,99.