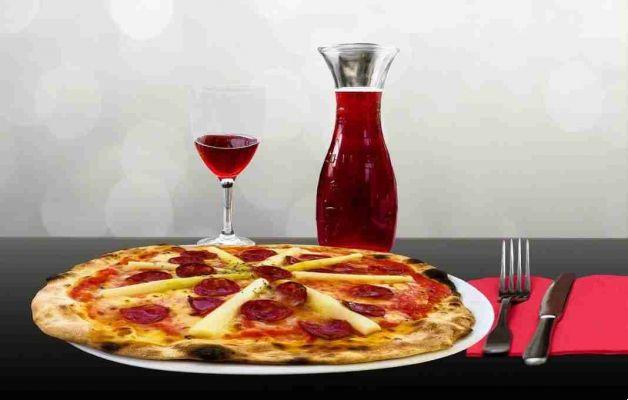 Take away app. Easily order food from home with these food ordering apps.
Thanks to these apps you can order your food and have it delivered directly to your home quickly and easily.
Download one of these apps and find out if there are restaurants, pizzerias, pubs and other services in your city that offer this opportunity.
Now we will show you the best apps for ordering food directly on your Android smartphone and tablet or iPhone and iPad.
Takeaway App - App for ordering food
Here are the best take away apps for ordering food from your mobile device. Download them for free and find out if in your city or in your vicinity there are businesses registered on them that can allow you to have food delivered to your home.
Just Eat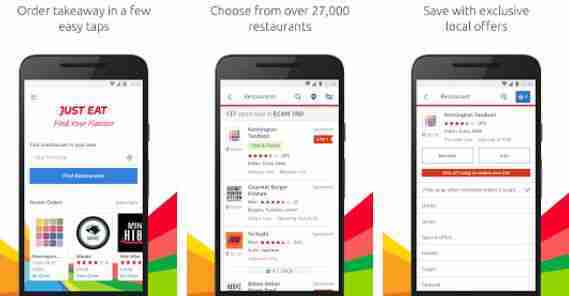 What you want, where you want. Download the free Just Eat app and order all your favorite dishes. Spanish, American, Chinese and much more, find the cuisine you like best and try it at home and in the office!
Choose from over 5000 restaurants in Spain! Just Eat is present in 400 municipalities as well as in England, Spain, France, Denmark, Switzerland, Norway, Canada, Ireland, Mexico, Brazil, Australia and New Zealand.
• Choose from over 50 local and international cuisines. From sushi to burgers, from pizza to quiches and from kimchi to kebab, you will find the perfect dish for any occasion.
• Order from hundreds of restaurants in your area.
• Customize your searches for cuisine, special offers, reviews and more.
• Read reviews from thousands of customers and share your experiences with them.
• Use your order history to find your favorite dishes in a flash.
• Pay cash on delivery or by credit card and PayPal in our App in complete safety.
Download now for Android or iOS.
Deliveroo - Food at Home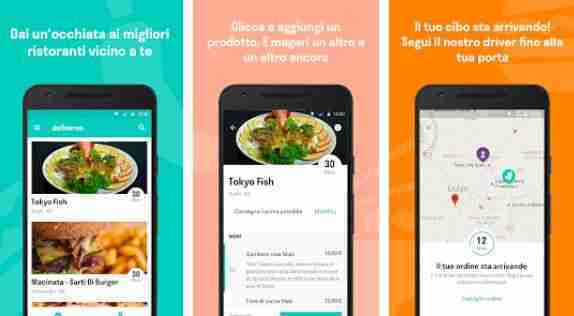 Deliveroo will help you order food from the best restaurants, delivered straight to your door. You can enjoy fast delivery, takeaway services and much more by simply ordering through Deliveroo.
Discover the best burgers in town, the tastiest sushi in the area or the best takeaway pizza, all to be enjoyed from the comfort of your home. From breakfast to dinner, Deliveroo is the best on the square when it comes to home delivery services: this app will help you discover the tastiest dishes from the best restaurants in your area.
Deliveroo includes these services:
Order the food you want:
- you can order in restaurants in the area, choosing tasty and quality dishes, having them delivered to your home from all the best places in your area;
- breakfast, dinner, but also brunch: just order the dish you want from one of the Michelin starred restaurants throughout Spain;
Fast home deliveries:
- fast and efficient deliveries, at your fingertips, even during the usual hectic working days or holidays;
- you can order food and have it delivered to your home in about 32 minutes, thanks to the additional take away service offered by premium restaurants;
Download now for Android and iOS
UberEATS: Fast delivery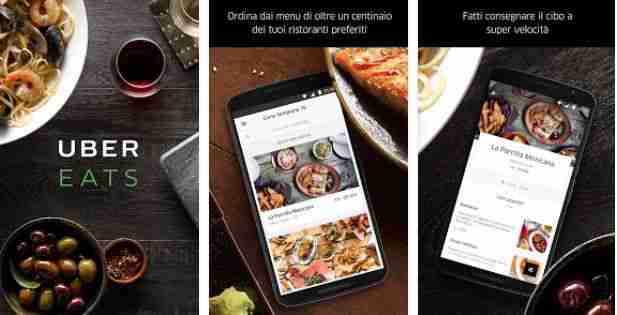 Order the food you want from your favorite restaurants - you'll get it at Uber speed.
The food you want: We partner with over a hundred restaurants in your city to bring you great food from a single platform. If you're in the mood for something, you can find it on UberEATS.
At the speed you need: thanks to the Uber platform you can quickly receive any specialty from our selection of restaurants.
The service you like: When you are ready to order, you will see a total that includes the price of the food and the price of delivery. It is not necessary to leave a tip. Pay with your Uber account and track your order all the way.
Download for Android and iOS.