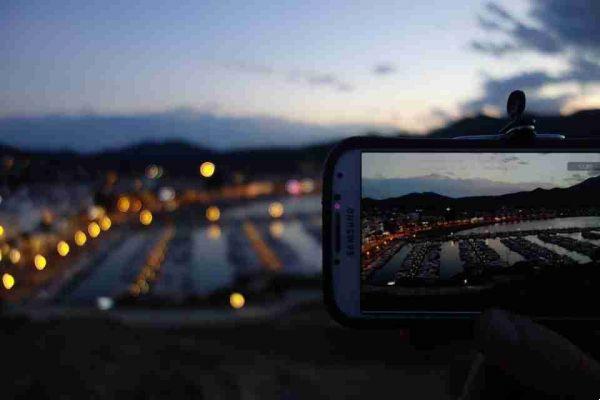 If you need to have a good app on your Android smartphone or tablet to create or edit videos, here is our list of the best video editors on the Play Store.
App to create and edit videos on Android
KineMaster
https://youtu.be/Sy__lgxyBrA
KineMaster is the only full-featured professional video editor for Android, supporting multilevel video, image and text, as well as precise trimming and trimming, multiple audio, volume envelope, LUT color filters and more.
Even for professionals and amateurs, KineMaster offers an unprecedented level of control over the mobile editing process, and for artists and educators, the writing layers allow you to draw directly on the video. Our users include mobile journalists, YouTube creators, and other professionals from various sectors of the world.
Download: KineMaster
PowerDirector
CyberLink now brings the best of award-winning PowerDirector from PC to Android phones and tablets! The most powerful consumer video editing software on the market, PowerDirector, allows you to create great captivating videos wherever you are. Import and edit movies, add effects and titles, and export HD video quality directly to Facebook and YouTube.
Mount a new wallpaper with the new Chroma Key feature! Blue screen, green screen, and more - select colors in background graphics or superimpose chroma key effects on your shots!
Thanks to PowerDirector's easy-to-use timeline interface, you can quickly create professional videos, full of effects, with just a few simple taps of your fingers. Select and import multiple videos by dragging them into PowerDirector, and cut, trim and add effects to your liking via the timeline, faster than ever.
Download: PowerDirector
FilmoraGo
https://youtu.be/UiabbJ92r4g
The most beautiful and effective video editing software available right now on your mobile phone. Completely free with no watermark and no time limitations. With FilmoraGo, making your own videos is child's play. A powerful tool that has all the professional package editing features you could ever need. FilmoraGo helps you make funny videos and relive your memories all over the place. And your great videos can be easily shared with your friends on social networks.
Download: FilmoraGo
Adobe Premiere Clip
https://youtu.be/hbExP2iAgyY
Premiere Clip is a free video editor that lets you quickly and enjoyably make quality videos that are easily shareable or open in Adobe Premiere Pro CC for finishing touches.
Download: Adobe Premiere Clip
Video show
It needs the good tool to make videos on mobile. Exquisite themes, subtitles, music, filters, emojis… all you need to make a great video. And this app contains the useful tools like video decoration, compression, converted MP3… as you want.
Download: Video show
Magisto
Video Editor to Create Photo Slideshow with Music to create stunning videos in minutes, ideal for sharing on social media. Do you too like one hundred million other users who have already installed the Magisto web and mobile apps to satisfy any video creation need!
Download: Magisto
Quik
With the Quik app, you can create great videos in just a few taps. Choose your favorite photos and videos and let Quik do the magic of him: in seconds, Quik analyzes the footage and identifies the important moments, adds beautiful effects and transitions and synchronizes everything to the rhythm of the music. Personalize your story with lyrics, music and more to easily share it with friends. Editing has never been this fast… and fun!
Download: Quik
VivaVideo
VivaVideo is one of the best camera and video editing apps on the Android market. Today it has more than 200 million users worldwide and has been featured on Google Play numerous times, ranked first in the category of free video editing and movie making apps in more than 100 countries. With VivaVideo you can easily tell your stories with a video and share them with friends and family, transforming everyday moments into works of art as much and how you want so you can let the world discover them!
Download: VivaVideo