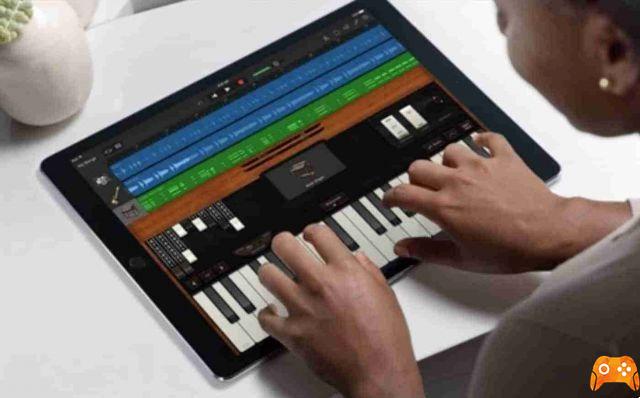 Do you want to compose music on your iPhone or iPad? Thanks to these apps to create music, you don't have to be a music teacher or know musical notes.
These apps to create music on iPhone and iPad will allow you to do it in a simple and intuitive way. unleash your musical imagination.
App to create music on iPhone and iPad
GarageBand

GarageBand turns iPad and iPhone into a collection of Touch instruments and a fully equipped recording studio: you can compose all the music you want, anywhere.
With Live Loops anyone can enjoy making music as easily as a DJ. Use Multi-Touch Gestures to play the piano, guitar and create rhythms with the same skill as a pro, even if you've never played a note in your life.
Plug in a guitar or bass and play using classic amp models and pedal effects. Use a touch instrument, microphone or guitar to instantly record a performance with support for up to 32 tracks.
Use the sound library to download free additional instruments, loops and sound packs. Use iOS 13's Audio Unit Extensions to play, record and mix third-party instruments and effects directly in GarageBand. Finally, you can share your song with friends and family.
Download GarageBand for iOS now.
Auxy

Auxy is a powerful app for creating song beats and sketches. It's easy to learn, yet powerful enough to create tracks professionally.
Download Auxy on iOS now.
figure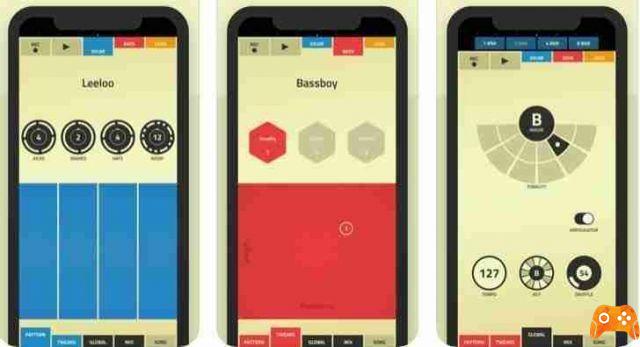 Figure makes it easy to create great-sounding music in seconds. It is intuitive enough for beginners to make music in seconds.
Download Figure for iOS now.
KORG Gadget 2 Le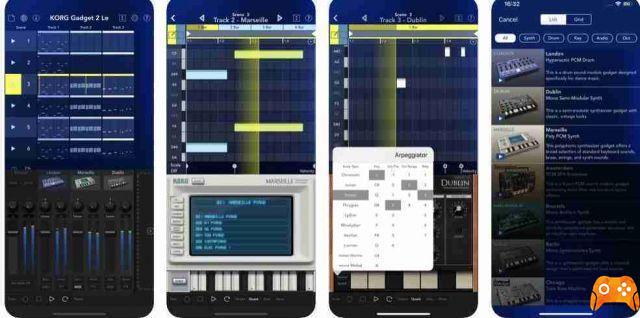 Gadget is a full-fledged audio workstation.
Download Gadget on iOS now.
cubasis

Enjoy playing, recording, mixing and sharing your music in no time, wherever you are. One of the fastest, most intuitive and most comprehensive audio and MIDI DAWs available on iOS today: Cubasis 3.
Download Cubasis for iOS now.