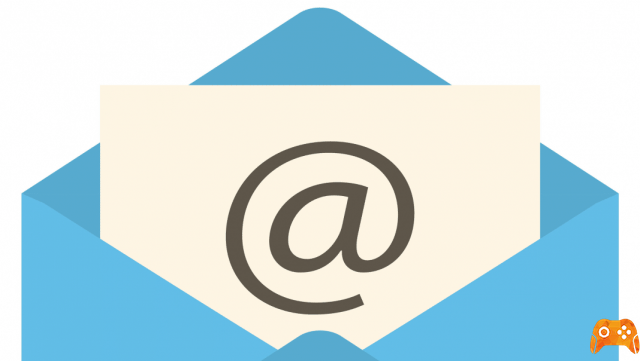 The best email managers for android. The best free e-mail apps to better manage your emails on android smartphones and tablets.
Are you looking for a viable alternative to manage all your emails on your Android device?
In this article we will show you the best email managers that you can find for free on the PlayStore.
Email managers for android
Outlook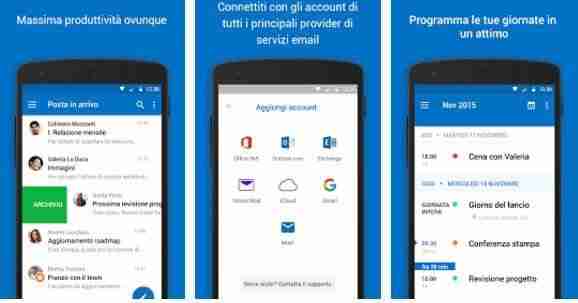 The Outlook app for iOS and Android is the best email app on mobile devices, and it looks great on any phone. It's even better than Mail and Gmail. " - Wired
Introducing Outlook for Android, the app used by millions of users to connect to all their email accounts, calendars and files from one convenient location. Completely redesigned, Outlook for Android lets you do more with the improved Inbox.
Check priority emails at a glance with the Important inbox, which keeps important messages on top. Switch between your emails and calendar to schedule your next meeting or share your availability with a couple of taps. You can also drag a document from the Files list and attach it to an email with ease.
With everything you need at your fingertips, managing your days, even the most chaotic ones, is easier than ever.
Outlook for Android works with Microsoft Exchange, Office 365, Outlook.com, Gmail, and Yahoo Mail
Yahoo Mail
Yahoo Mail The best mail app that makes it easy to manage your Gmail, Outlook, AOL and Yahoo accounts. Regardless of the email address, you can use the Yahoo Mail app, with an attractive design, super-fast and with an easy-to-use interface. Plus, Yahoo Mail gives you 1000GB of free cloud storage, so you don't have to worry about deleting a message again.
Blue mail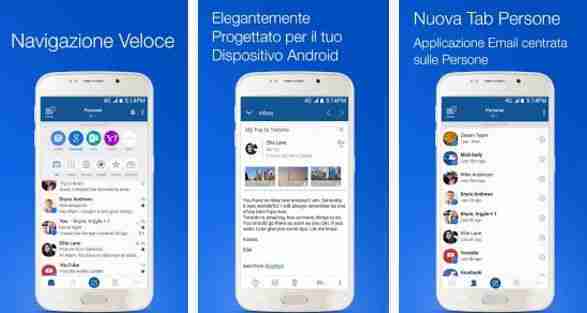 Blue Mail is a free and universal client that allows you to use and manage as many email accounts as you want at the same time, creating a unified Inbox folder experience with an extraordinary modern design. Blue Mail supports Gmail, Yahoo, Office 365, AOL, Google Apps, Hotmail, Outlook, iCloud, Libero, Tiscali, Alice, Laposte, Virgilio, Fastweb, Fastmail, Vodafone, GMX and any other IMAP, Exchange and POP3 mailbox!
Blue Mail is characterized by an intelligent, modern and intuitive design that is easy to use. Blue Mail presents a fresh centralized user concept allowing everyone to better manage their communication needs.
myMail
myMail: manage all your email accounts at the same time! May it be Hotmail, Gmail, Yahoo, Outlook, AOL, iCloud, Tiscali mail, Virgilio mail, Live, Alice mail, Exchange o GMX, myMail supports all major email clients and mailboxes they support IMAP or POP3.
myMail keeps your messages safe in one place and makes communication pleasant, fast and mobile-friendly. Our app allows you to preview, read, reply and forward your messages as well as add and view attachments. Just enter your username and password.
Samsung email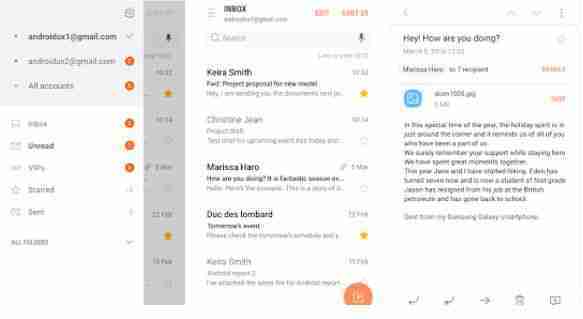 Samsung Email allows users to seamlessly manage multiple personal and business email accounts. Samsung Email also offers EAS integration for business, encryption using S / MIME to safeguard data and ease of use features such as insightful notifications, spam management. In addition, organizations can manage different policies as needed.
gmail
Gmail is an easy-to-use email application that saves you time and keeps your messages safe. Get your messages instantly via push notifications, read and reply online and offline and find any message quickly.
With the Gmail app you get:
• An organized inbox - Social and promotional messages are sorted into categories so you can first read messages from friends and family.
• Less Spam - Gmail blocks spam before it hits your inbox to keep your account safe and hassle-free.
• 15GB of free storage - No need to delete messages to save space.
• Support for multiple accounts: use both Gmail and non-Gmail addresses (Outlook.com, Yahoo Mail or any other IMAP / POP email) directly from the application.