A few days after the release of FIFA 22, EA Sports gives shocking news for all players and fans: the name of the famous series could change. The famous football branded Electronic Arts may no longer be called FIFA.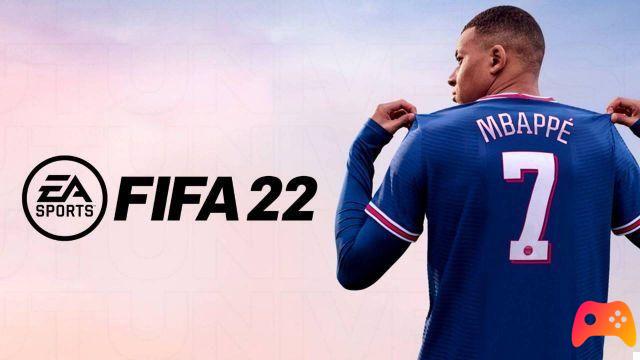 This was made public by the same company at a press conference, with the following words: "Looking ahead, we are also exploring the idea of ​​renaming our football games EA Sports on a global scale. This means that we are reviewing our naming rights agreements with FIFA, which is a separate thing from all our other official partnerships and licenses around the world of football. " In the same conference, the Canadian giant announced that FIFA has over 300 individually licensed partners, over 17000 athletes in over 700 different teams in 30 leagues.
Recall that FIFA 22 is available since 1 October per PlayStation 4, PlayStation 5, Xbox One, Xbox Series X/S, PC, Nintendo Switch e Google Stadia.
► FIFA 22 is a Simulation-Sport game developed and published by Electronic Arts for PC, PlayStation 4, Xbox One, PlayStation 5, Xbox Series X and Google Stadia, the game was released on 30/09/2021 The version for PlayStation 4 came out on 02/10/2021 The version for Xbox One came out on 02/10/2021
Version for PlayStation 5 from 02/10/2021
Version for Xbox Series X from 02/10/2021
Version for Google Stadia from 02/10/2021
FIFA 22 is a beautiful game that cannot be missing from your collection: we have decided to evaluate it with a 80%, if you are interested in learning more you can read the FIFA 22 Review by Salvatore Cardone.