All out of town!
Electronic Arts and Maxis announced today that The Sims 4 expansion titled Life in the Countryside the 22 July su PC e Mac tramite Origin e Steam, su PlayStation 5, PlayStation 4, Xbox Series X e Xbox One.
In The Sims 4 Country Living, players can enjoy a pastoral life experience in the idyllic town of Henford-on-Bagley. Sims looking for a more relaxed lifestyle can move to a cozy village, grow their produce, raise animals, make friends, and experience new ways to connect with nature.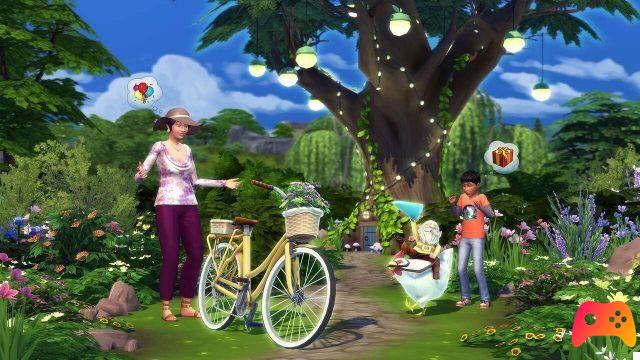 In The Sims 4 Country Living, Sims can explore the countryside, learning the history of the city, enjoying a picnic, venturing into the forest, and pursuing the new hobby of cross stitching. Sims can visit the local village market to buy healthy products, as well as go to the pub The Gnome's Arms to relax with the locals after a long day.
It will also be possible to raise animals in your own yard to obtain fresh milk from cows, eggs from hens and wool from llamas to make artisanal garments. Sims can also earn the trust of wild rabbits and birds for occasional help and gifts. Just make sure you keep an eye out for mischievous foxes who love to steal eggs! For those who want to make a name for themselves in the city, the Finchwick Fair is the perfect place to compete with the first fruits of the garden and farm.
► The Sims 4 is a Simulation-type game developed by The Sims Studio and published by Electronic Arts for PC, Mac, PlayStation 4 and Xbox One, the video game was released on 02/09/2014 The version for PC came out on 04/09/2014 The version for PlayStation 4 came out on 17/11/2017 The version for Xbox One came out on 17/11/2017
The Sims 4 is not a game worth buying - we decided to rate it with a %, if you are interested in learning more you can read the Review of The Sims 4