On the run from the city
Electronic Arts and Maxis have released a brand new trailer showing the features of the upcoming expansion pack The Sims 4 Life in the Countryside, which is expected to launch on PC and consoles on 22 July.
The Sims 4 Country Living will transport players to the cozy town of Henford-on-Bagley, a place where there are many ways to embrace the rural lifestyle. Sims can grow their own meal products from garden to table, raise and befriend animals, meet locals, and find many ways to connect with nature.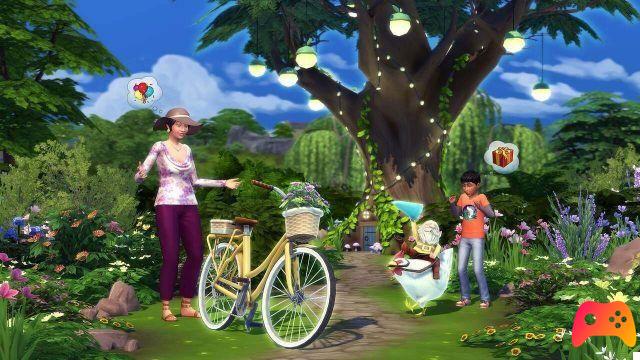 The trailer shows all the exciting news the campaign will offer Sims: meet new people while sipping a pint in The Gnome's Arms pub, try making any of the 16 varieties of jam, enjoy a delicious picnic and indulge in a new hobby like cross stitch. Players can also encourage their Sims to live off the fruits of the earth by growing and sourcing food for an authentic "garden to table" lifestyle with the "Simple Life" batch challenge, or take their prized crops to the next level. Finchwick Fair bragging about it to the whole village. There are animals galore in Henford-on-Bagley, so Sims can raise chickens to produce fresh eggs, befriend cows for tasty milk, or raise llamas for soft wool.
► The Sims 4 is a Simulation-type game developed by The Sims Studio and published by Electronic Arts for PC, Mac, PlayStation 4 and Xbox One, the video game was released on 02/09/2014 The version for PC came out on 04/09/2014 The version for PlayStation 4 came out on 17/11/2017 The version for Xbox One came out on 17/11/2017
The Sims 4 is not a game worth buying - we decided to rate it with a %, if you are interested in learning more you can read the Review of The Sims 4