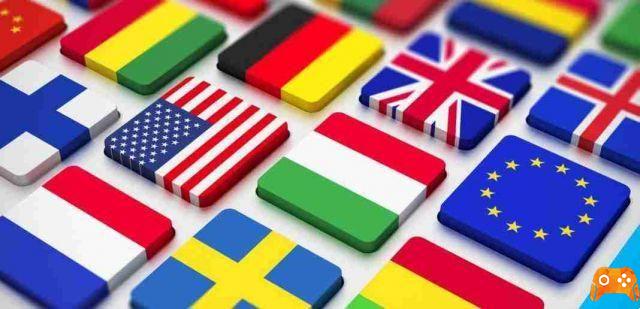 The best translation apps for Android and iOS. Discover the best translators to use on your Android or iPhone smartphone.
If you are looking for a translation app that helps you with phrases and texts thanks to your smartphone, now we are going to list the best ones on the PlayStore that you can download for free.
With these translation apps it will be really simple, even photographing the text, they will do the rest.
Translation app
Google translator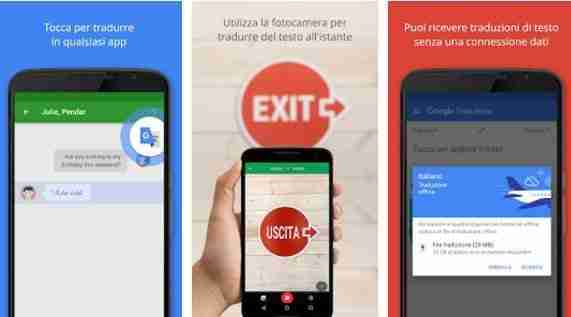 Translate between 103 languages ​​by typing
• Touch to translate: copy the desired text in any app and the translation will appear
• Offline: Translate into 52 languages ​​even when not connected to the Internet
• Instant Camera Translation: Use your camera to instantly translate text in 30 languages
• Camera mode: take photos of text to improve the quality of translations in 37 languages
• Conversation mode: instant two-way translation of spoken text in 32 languages
• Handwriting: instead of using the keyboard, draw characters in 93 languages
• Favorite phrases: Add translations to Specials and save them for reuse in any language
Translation between the following languages ​​is supported:
Afrikaans, Albanian, Amharic, Arabic, Armenian, Azerbaijani, Basque, Bengali, Belarusian, Burmese, Bosnian, Bulgarian, Catalan, Cebuano, Czech, Chichewa, Chinese (simplified), Chinese (traditional), Korean, Corsican, Haitian Creole, Croatian , Kurdish (kurmanji), Danish, Hebrew, Esperanto, Estonian, Filipino, Finnish, French, Frisian, Scottish Gaelic, Galician, Welsh, Georgian, Japanese, Javanese, Greek, Gujarati, Hausa, Hawaiian, Hindi, Hmong, Igbo, Indonesian , English, Irish, Icelandic, Spanish, Kannada, Kazakh, Khmer, Kyrgyz, Lao, Latin, Latvian, Lithuanian, Luxembourgish, Macedonian, Malayalam, Malay, Malagasy, Maltese, Maori, Marathi, Mongolian, Nepalese, Norwegian, Dutch, Pashto , Persian, Polish, Portuguese, Punjabi, Romanian, Russian, Samoan, Serbian, Sesotho, Shona, Sindhi, Sinhala, Slovak, Slovenian, Somali, Spanish, Sundanese, Swedish, Swahili, Tajik, Thai, Tamil, German, Telugu, Turkish , Ukrainian, Hungarian, Urdu, Uzbek, Vietnamese, Xhosa, Yiddish, Yoruba, Zulu
You can download Google Translate for Android or iOS
Microsoft Translator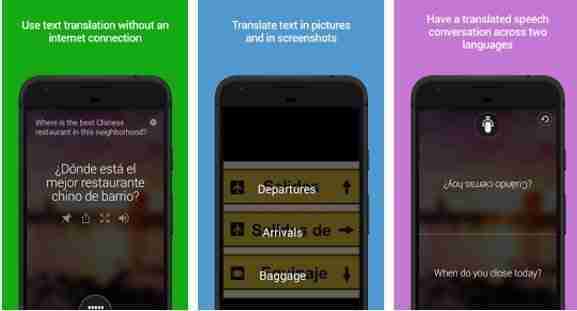 Microsoft Translator is a free, personal translation application that allows you to translate text, speech, conversation, photos and screenshots into more than 60 languages. You can even download free offline translation languages ​​for use on the go!
• Translation of texts in over 60 languages, for use online and offline
• Camera translation to translate text in photos and screenshots
• Voice Translation to translate speeches and split the screen when two participants are having a bilingual conversation
• Translation of conversations with multiple people - connect your devices and chat in real time in different languages ​​for up to 100 people
• Verified translation phrasebooks and pronunciation guides to help you learn important foreign language phrases when traveling
• Search for alternative translations and the meanings of a word to find the best possible translation to express yourself at your best
• Download languages ​​for offline use to use when you travel without an internet connection
• Hear the translation of your sentence aloud to help you learn how to pronounce it
• Share your translations with other applications
• Pin and save the most frequent translations for later use
• Translate text in other applications through context menu translation
• Talk to your Android Wear smart watch to get instant translation
• Automatically sync translations between your phone and your Android Wear smart watch
The translator supports the following languages: Afrikaans, Arabic, Bangla, Bosnian (Latin script), Bulgarian, Cantonese (traditional), Catalan, Chinese (simplified), Chinese (traditional), Croatian, Czech, Danish, Dutch, English, Estonian, Fijian, Filipino, Finnish, French, German, Greek, Haitian Creole, Hebrew, Hindi, Hmong Daw, Hungarian, Indonesian, Italian, Japanese, Kiswahili, Korean, Latvian, Lithuanian, Malagasy, Malay, Maltese, Norwegian, Persian, Polish, Portuguese, Quer'etaro Otomi, Romanian, Russian, Serbian (Cyrillic), Serbian (Latin alphabet), Slovakian, Slovenian, Spanish, Swedish, Tahitian, Thai, Turkish, Ukrainian, Urdu, Vietnamese, Welsh and Yucatec Maya.
You can download Microsoft Translator for Android, iOS or Windows
iTranslate - Language Translator & Dictionary
iTranslate is the leading translation and dictionary app. Easily translate texts or initiate voice conversations in more than 90 languages. Our new Offline mode allows you to use iTranslate without excessive roaming charges.
● Get translations in over 90 languages.
● Listen to translations in a male or female voice.
● Switch between different dialects.
● Dictionaries with different synonyms and meanings.
● Transliteration, Sharing, Favorites, History and much more.
You can download iTranslate here