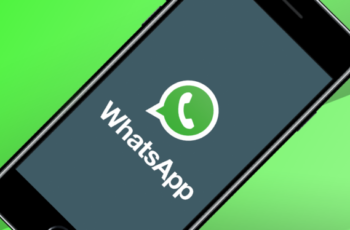 Do you want to prevent anyone from seeing your chat history and want to know how to put the password on Whatsapp? Well, here we offer you some applications that allow you to block access to Whatsapp with a password.
WhatsApp is the best program to send free text messages, images or videos and even make calls to other users, with a 3G or Wi-Fi Internet connection.
But for some inexplicable reason, the developers have not installed a system to restrict access to our Whatsapp application via a password. So anyone who takes our phone can read our private messages because there is no way to block the application… until now.
For this, for example ChatLock + (formerly known as WhatsApp lock), is a free application that aims to block access to WhatsApp so that no one can see your conversations or chats. Let's see how to enter a password for Whatsapp.
It might interest you: How to use Whatsapp Web on your phone
Whatsapp password as configured with third-party apps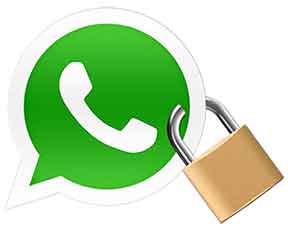 1. ChatLock +
Downloading and installing ChatLock + is very simple. Like any mobile app, you can find it on the Play Store. Once opened for the first time, you will be prompted to enter a four-digit PIN which will be your security key.
If someone wants to access your WhatsApp they have to enter the security key. If the code is incorrect, the program does not allow access to Whatsapp and takes a photo of the person who made the attempt. This feature is very nice because it lets you know who was the curious who wanted to spy on your conversations without your permission.
By default, the application immediately blocks access to WhatsApp once you stop using this messaging system, but these settings can be changed or even delayed as you wish. Download ChatLock + to put iPhone Whatsapp password
ChatLock + has a very simple design and interface, consumes few resources and little memory, it is possible to block in addition to WhatsApp, other applications such as Facebook, Imo, Tango ...
2.AppLock
AppLock for Android is used to protect WhatsApp with a password and to extend the function to other applications. The free version shows some ads, but there is a premium version that removes all ads.
In the official store, the Google Play Store, there are several other interesting options, we have chosen for this article the two applications that we consider most relevant, but you can choose another one, we recommend that you read the opinions of other users to get an idea of what the app offers.
We have not mentioned the iOS apps (iphone and Ipad). In the App Store there are no applications that really promise to protect our WhatsApp with a password, because iOS is a closed system that does not allow you to assign this function to developers.
Therefore, if you have an iPhone, you cannot lock WhatsApp with a password. Did you learn how to put the password on Whatsapp? It might interest you: Because sometimes Whatsapp doesn't send photos
Further Reading:
How to enable WhatsApp two-factor authentication for Android
How to protect Whatsapp with two-factor authentication
How to restore WhatsApp backup on Android
How to listen to Whatsapp voice messages without viewing and without opening the app
How to share WhatsApp status as a story on Facebook