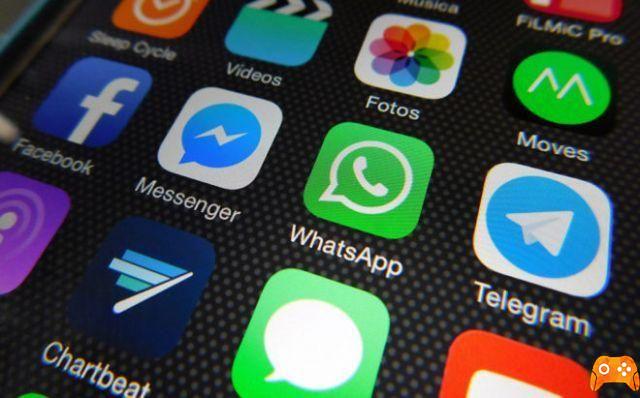 Are you curious why WhatsApp photos are not saved in your phone's gallery. In the article you will find why and how to save Whatsapp photos on your phone. WhatsApp is a multi-system mobile platform that completely dominates the world of messaging applications. Through this useful app we are able to communicate with all the advantages that technology makes available to us, if you have a problem with WhatsApp photos are not saved in your phone's gallery, we invite you to read on.
With WhatsApp you can communicate through classic texts, but also through other methods such as audio messages. Today, the use of voice memos and the sharing of multimedia content is very popular, as is the case with photos.
The application allows you to share photos, but some users complain about problems like WhatsApp photos that were not saved in the gallery. However, many of these drawbacks can be remedied very easily.
Read also: How to add WhatsApp on WordPress in a few steps
Why WhatsApp photos are not saved in the gallery?
Many get frustrated when problems like the one we're about to deal with arise, but luckily applications today have very comprehensive configuration options. Yes, indeed in most cases the problems of WhatsApp photos are due to incorrect settings.
1. Activate the display of photos in your gallery
If you want see the photos you download on WhatsApp follow our detailed guide:
First of all go to the app.
Then press on the three dots located at the top right of the app screen.
Skip a tab with different options, click Settings or Configuration.
Find the Chat section, click that option.
Once in the Chat options, locate Visibility of multimedia files, make sure this option is turned on, otherwise turn it on.
Activating this option will ensure that all the photos you receive on WhatsApp are saved in your gallery, so that you can view them normally in the default application of your mobile. This is what you need to do just in case WhatsApp photos are not saved correctly in the gallery.
2. Disable saving photos of a specific chat in your gallery
In addition to the previous option, WhatsApp also allows theenabling or disabling the saving of photos in the gallery of specific chats. This is especially useful for those chats where you aren't interested in their media content, something especially useful for large group chats. To disable saving photos of a specific group, follow these steps:
Open the WhatsApp application.
Go to the specific chat where you want to turn off saving photos in your gallery.
Click on the three dots located at the top right of the chat.
Click on View contact information or group (depending on whether it is a group or an individual chat).
Find the option Visibility of multimedia files and press on it.
A screen will appear asking if you want to save chat photos to your gallery. You will have three options, the default one, yes or no.
Pressing Yes enables the option to save chat photos in the gallery, conversely, the No option causes those photos to remain hidden.
As we have pointed out, this option is particularly useful for those chats where content that doesn't interest you is sent. With this option you can define which chats you want from hide or enable saving of photos. This way you can have precise control over spam and other annoyances.
Why WhatsApp photos are not saved in the gallery: conclusion
Having full control of our devices allows us to configure it to our liking and requests. In the case of photo di Whatsapp, it may be convenient to disable the storage of some chats to avoid the excessive accumulation of photos that do not interest you. We also recommend enabling WhatsApp backup to protect images and other relevant content within the application.
With the previous method you will enable the storage of application photos in the gallery, greatly facilitating their access under any circumstances.
It might interest you: How to recover deleted chats from Whatsapp
Further Reading:
How to hide photos and videos on Whatsapp
How to change the background on WhatsApp of a chat or all chats
How to recover deleted photos from Google Photos
How to remove WhatsApp photos from Google Photos
How to send the same message to multiple contacts at the same time with WhatsApp for Android