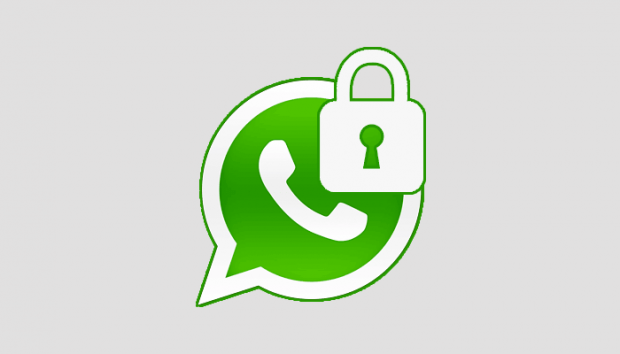 WhatsApp, Facebook's proprietary messaging platform, is one of the most popular messaging apps in the world. Over a billion people are estimated to use the app, sending over 65 billion messages a day. It is therefore not surprising that security problems, malware threats and spam have started to appear. Here's everything you need to know about WhatsApp security.
Strengthening the security of your Android mobile should be one of your top priorities, while also trying to protect the apps you have installed on it. It underlines the importance of WhatsApp, an application that has never stood out for its security despite dealing with the private information of millions of people.
Is Whatsapp safe?
It was until the end of 2014 that WhatsApp announced that it would encrypt messages end-to-end, further enforcing account privacy. Sure, the company recently stepped up its efforts, banning by banning 2 million dangerous accounts every month. However, we all need to do something to make our account more secure, something you will achieve by doing easy-to-follow good practices.
Security guide for your WhatsApp account
How to perform a full backup
The mandatory step to protect Whatsapp, without fear of losing all your information, is to make a Whatsapp backup. Messages and conversations, documents, voice notes, images and videos (if you wish) will be archived in Google Drive so you don't lose data from your phone's memory.
To backup, open the WhatsApp app and click on the three dots in the top right corner. Subsequently, go to Chat> Backup. Here you can save it at the same time, by pressing "Save", or change the settings so that a backup is performed automatically.
It is not necessary that the copying is always manual, WhatsApp allows you to choose between a monthly, weekly, daily, etc. copy, add the Google account you want to run it on, the type of connection with which it will be made (Wi-Fi or mobile data) and whether you want to archive the videos or not.
Therefore, from Chat> Backup you can easily do a backup at the same time or schedule saving in Google Drive from time to time. As you can see, protecting all your conversations and files in the app is very simple.
How to block WhatsApp (with and without app)
Once the backup is saved, it is advisable to block WhatsApp to prevent other people from intruding on your business. We know that those in charge are working to offer fingerprint lock in the app, but while this function comes, we have to resort to other applications.
Block WhatsApp with your fingerprint it is possible thanks to App Lock, an app that you can download immediately from the Play Store. In addition to allowing you to enter a password, pattern or numeric PIN to block access to any application, App Lock also offers the ability to do so with a fingerprint.
To achieve this, download and install the app and provide the necessary permissions to make it work. Once this step is complete, just select WhatsApp as the application to protect and the method with which you want to do it, be it a fingerprint or more traditional forms such as password or pattern.
If you don't feel like downloading this app or don't have enough space to download it in the terminal, you should know that some manufacturers include in their phones the option to block access to apps from their settings. OnePlus, Samsung, Xiaomi or Huawei are some of the brands that, through functions such as "App Lock", allow you to easily limit access to the desired apps.
How to create your own security code on WhatsApp
As mentioned above, WhatsApp has improved its security over the past few years with measures like two-step verification, something you should start using. This process allows you to add your security code to your WhatsApp conversations, what will be required every time you try to access your account.
To create your security code you need to open the app and enter the settings using the three dots at the top right. Once inside, go to Account> Two-Step Verification, where you will find several options to activate it, change the PIN if it is already enabled or change the email address.
In case you haven't activated XNUMX-Step Verification, you will only have to enter the PIN number you want, knowing that this will be the password that WhatsApp will ask you for every time you try to log into your account. Also, from time to time, the app will ask you to enter it to confirm that you are using it.
How to know who spies on me on Whatsapp
That you can spy on Whatsapp is true. Anyone who has had access to your mobile for a few minutes was able to spy on Whatsapp by scanning the QR code from their phone. But don't worry, because you can see if they are spying on you on WhatsApp and immediately avoid it.
WhatsApp saves all information about the sessions that have been started in your account, you can see them from Settings> WhatsApp Web. There you will see all active sessions, with the date, place and device from which they were made. To check if someone is spying on you, analyzes all the information and confirms if any of these sessions have not been activated by you.
If you are unsure whether that suspicious session was carried out by you, select "Close all sessions" to quickly close WhatsApp on other devices. And remember, never leave your phone unlocked or leave WhatsApp Web open on computers other than yours.
Uninstall WhatsApp from time to time
More investigations have been commissioned to show that the your private WhatsApp information may be accessible despite the platform's security measures. As confirmed by the BBC, a study by Jonathan Zdziarski revealed that despite end-to-end encryption, WhatsApp conversations leave a trace on your mobile.
Therefore, the best option is to uninstall and install WhatsApp from time to time to make sure there are no traces left on your mobile or computer. When you delete the app, the temporary files it contains are also deleted, thus making it difficult for spies to access any trace of your messages.
When reinstalling the app, remember to periodically create a backup copy and re-lock access with a password, PIN or fingerprint. With these and other good practices mentioned, having a secure WhatsApp account is close at hand.
Further Reading:
How to activate WhatsApp without SIM
How to update WhatsApp on Android and iOS
How to protect Whatsapp with two-factor authentication
How to use WhatsApp on your Apple Watch
How to share WhatsApp status as a story on Facebook