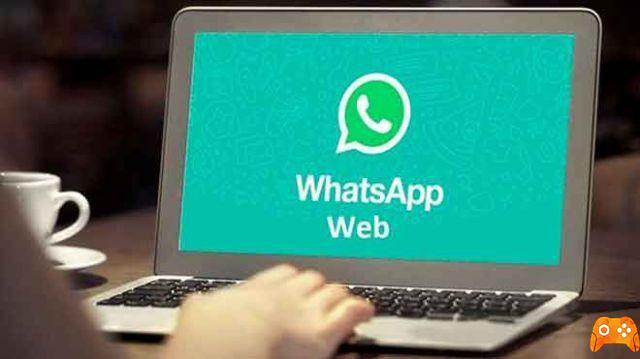 So are you looking for a guide to know how Whatsapp Web works? Today we will tell you in detail about WhatsApp Web and we will do it by explaining of what it is, how it is used and what are the differences that distinguish it from the mobile client of the messaging application. Because although they are clients created for the same service, there are some very important differences between them.
How does Whatsapp Web work?
WhatsApp Web is one method by which you can access the application from your browser. It is an official service of the app, so you can rest assured that all functions will be controlled by the same company responsible for the messaging application.
However, we cannot say that it is a web client, since the connection to WhatsApp is not made through the web page, but this page connects to your mobile and through it access the service. This way, all the conversations and images you manage will be downloaded from the server and uploaded to the web directly from your mobile.
This means that if you don't have a mobile phone nearby, you won't be able to use WhatsApp on your PC. Likewise, if the mobile is turned off or the application fails, an error will be displayed on the web page. This in theory offers a high level of security as no one will be able to access WhatsApp from your computer, but it turns the "Client" into something a little more annoying to use. Now that we have seen how Whatsapp Web works, let's see ..
How to set up WhatsApp for PC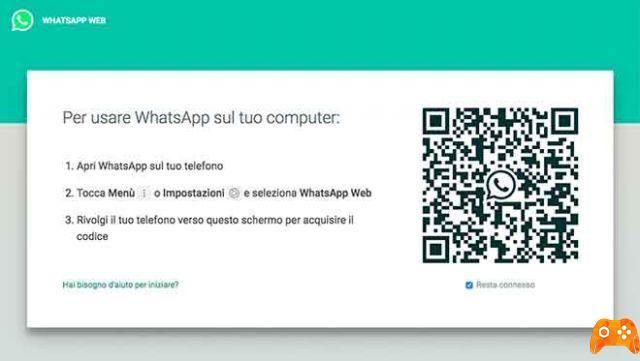 Using WhatsApp Web is relatively simple. The first thing you need to do is go to web.whatsapp.com, which is the main page of the service. When you do this, a login QR code will appear which you will need to scan with the mobile version of the service.
To do this, open the WhatsApp application on your mobile. As soon as you open it, you will be taken directly to the Chat category and there at the top right you will see a three-dot icon with which to display the options menu. In it, choose the option called WhatsApp Web.
It might interest you: 3 things to keep in mind before deleting a WhatsApp message
Once done, you will see a sort of viewfinder scan through the rear camera of your phone. What you need to do is point at the QR code of the web with the camera and the WhatsApp web client will automatically synchronize with the application you have on your mobile device.
From this moment on, you will see exactly the same conversations that you have on your mobile and you will be able to interact with your friends without any problem.
Everything you write on the web you will see later on your mobile, as both services will be synchronized.
How to use Whatsapp Web?
There is another way to use WhatsApp on your computer, which is to download WhatsApp Web and install it on your computer:
Click on the page https://www.whatsapp.com/download/?l=it and then you need to download Whatsapp Web on your computer.
Now you need to install Whatsapp Web on your computer.
Once installed, you can now use the application. All you have to do is scan the QR code from your WhatsApp app.
Have you seen how Whatsapp Web works? Now let's see the main differences between the two options of the same house and very similar to each other.
Interesting article: Why WhatsApp Web is not working
WhatsApp vs. WhatsApp Web
| FUNCTION | WHATSAPP | WHATSAPP WEBSITE |
| --- | --- | --- |
| SEND MESSAGES | Yup | Yup |
| SEND IMAGES | Yup | Yup |
| ADD FILTERS TO PHOTOS | Yup | No |
| SEND PHOTOS WITH THE CAMERA | Yup | Yup |
| SEND VIDEO | Yup | Yup |
| SHARING OF DOCUMENTS | Yup | Yup |
| SHARE YOUR CONTACTS | Yup | Yup |
| SHARE LOCATION | Yup | No |
| RECORDER | Yup | No |
| SEND EMOJI | Yup | Yup |
| SEND GIF | Yup | Yup |
| SEND VOICE MESSAGES | Yup | Yup |
| VOICE CALLS | Yup | No |
| VIDEO CALLS | Yup | No |
| STATE | Yup | No |
| SEARCH FOR MESSAGES AND CONTACTS | Yup | Yup |
Above you have a table in which we compared one by one which are the characteristics of WhatsApp that are not present in its browser version. As you can see, most of them are present, although they are missing some rather important aspects and it severely limits what could be a much more complete client.
However, there are the main chat functions and you will have the entire repertoire of WhatsApp emojis and its search engine so that you can send animated GIFs to your contacts. You can also send voice messages in the in case you don't feel like writing.
The first differences begin to appear when sharing items in chats. If you click the clip icon, will be displayed alone the basic options, such as sending photos, taking a webcam photo, and sending, sharing a document, or sharing one of your contacts. However, when sending photos, the option to add filters is missing.
How Whatsapp Web Works, Conclusion!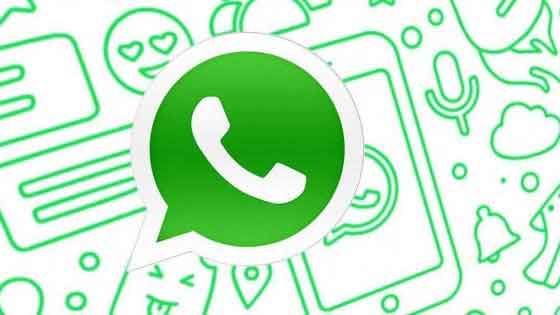 But two options are missing. The first is to be able to share contacts with a user, although you can access the contact list to start a new conversation. There is also no logging function, a kind of advanced voicemail where you don't need to hold the button down to record and you can create messages for up to fifteen minutes.
Two other functions that are not currently available in the web version are calling. WhatsApp Web does not allow you to make voice calls, nor can you use the video call feature. And that's a shame, because having a computer with a webcam, video conferencing could be very useful.
Finally, WhatsApp on the PC is limited to conversations. If you want to use WhatsApp as if it were Snapchat, you will have to do it from your mobile, because today you don't have this option in the web client.
In any case, as you can see in the table, the vast majority of the options that WhatsApp offers you are also available in its web client. You will need to see if when they add new features they will be added to the web version or you need to add another No to our table.
Related article: WhatsApp Web: how to use WhatsApp Web on PC, tablet and phone and the best tricks
Further Reading:
Whatsapp Web your Android
Whatsapp on two devices, how to do it
WhatsApp Web vs WhatsApp Desktop: Which One Should You Use
How to activate WhatsApp without SIM
How to share WhatsApp status as a story on Facebook