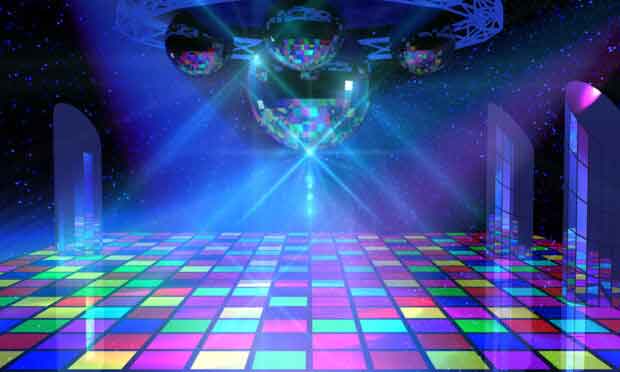 The music streaming war is at its peak. Every business wants a pie of this growing market trend. So far, Spotify is leading the way with an absolute majority. Big ones like Amazon, Apple and Google with YouTube Music are doing everything to reach the Swedish company. Of course, we also wondered which one to choose and that led to this YouTube Music vs Spotify comparison for streaming music.
Speaking of Google, their journey has been eventful in music streaming. The search giant first tried their luck with Google Play Music, made it available by default on all Android devices, but failed to gain significant traction among users. Later, Google ditched Play Music and announced YouTube Music, a brand new music service with audio and video integration.
To counter Spotify, Google is looking to leverage the YouTube platform for deep integration and aims to offer better value for money. In this post, we compare YouTube Music vs Spotify. The comparison will cover their UI, menu, listening experience, price, features, and more. Let's begin.
Cross-platform availability
Spotify is available on every platform. The app is accessible on Android, iOS, Windows, macOS, web, Apple Watch and Galaxy Watch. It also supports Android Auto and Apple CarPlay. Google made YouTube Music available on iOS, Android, web, Windows and macOS (via Progressive Web App).
Download Spotify for iOS
Download YouTube Music for iOS
User Interface
YouTube Music uses a nice dark theme throughout the interface. You can browse the main options from below. The Settings menu and search remain at the top. The Library menu is neatly divided into downloads, favorite songs, artists, and playlists. I like the way the player UI changes the color based on the music album.
Spotify has the best user interface among all other music streaming apps. Use a gradient theme in menus and sections. It almost gives you an ambient lighting effect.
Unlike YouTube Music, the search menu is located at the bottom, which is useful for reaching it easily. Spotify also changes the player UI based on the album color, but again the presentation and overall feel are better than YouTube Music.
The best alternatives to Google Play Music and YouTube Music
Discover the songs
Discovering new music is as important as the listening experience. After all, these music streaming services offer millions of songs to the user, and you won't want to spend much of your time looking for new songs.
As for YouTube Music, the service requires interested languages ​​and artists for a personalized home page. When you search for a song and start playing it, the app automatically queues similar suggestions for the user.
As expected, YouTube Music offers playlists ready for a workout, driving, good mood, etc. My favorite feature is Discover Mix, which puts together a list of 50 songs and is updated every Wednesday based on my listening habits and the songs I like.
The concept is identical to Apple's New Music Daily and Spotify's New Music Friday. Spotify also requires favorite languages ​​and artists for better recommendations. You can search for new songs by going into categories like Rock, Dance, Chill, Jazz and more.
When you create a playlist, Spotify suggests more songs based on the added songs. And I have to say they usually hit the spot.
Spotify also creates a "Discover Weekly" playlist that puts together a list of new songs based on your listening history and the songs you liked. It does not end here. Spotify generates four daily mix playlists, which combine your most played and new songs.
YouTube vs Instagram Reels Stories: Which TikTok Clone is Better
Listening experience
As expected, both services offer high quality music streaming at 320 kbps. YouTube Music offers stats for the nerdy option, which shows the technical data of a song. You can enable the option by going to settings> playback and restriction> turning on stats for the nerd menu.
As for Bluetooth streaming, it worked as expected with my Mi speaker and Funcl AI wireless earbuds. There were no delays or strange behaviors. My only problem was that YouTube Music couldn't pick up a song with a single gesture on the right earbud of my earbuds. It worked perfectly with Apple Music and Spotify. I would like to see text support in a future update.
Spotify provides few features to customize and enhance the overall listening experience for the end user. Gapless playback can be enabled to eliminate the delay between two songs.
It also comes with a built-in equalizer to make adjustments to your music listening tastes. Spotify provides audio normalization to balance all songs on a single scale. I don't usually prefer it.
My favorite addition is behind the lyrics section. It is located just below the listening interface and provides lyrics and trivia about the song.
The 10 best Bluetooth speakers
The 10 best bluetooth headphones with the best value for money
Other features
YouTube Music has added the video and live performance section to the app. While listening to a song, you can quickly jump to the video and play the clip from YouTube. I appreciate the integration but hate the behavior where my YouTube Music search history syncs with the YouTube app.
YouTube Music also supports Siri shortcuts. It is available in the Settings menu. I set it to play my Bollywood playlist when I say, "Hey Siri, play some music".
Spotify wants to be the centerpiece of all a user's audio streaming needs. Last year, the company invested heavily in podcast products and now offers a solid podcast experience in the app. Go to search, scroll down to podcasts and start following channels.
The app also includes integration with Facebook. You can connect it to your social account and follow your friends. Unfortunately, the service doesn't offer Siri shortcuts or support for iOS widgets.
Bose Portable Smart Speaker vs Soundlink Revolve Plus: le 4 principali differenze
Price
Spotify offers three plans. The premium version costs € 9,99 per month. The Student plan has a 50% discount at € 4,99 per month and the Family plan starts at € 14,99 per month, which allows you to add five more members. Added features include ad-free experience, high quality music, and unlimited downloads. These prices are for the US region and may vary by country.
YouTube Music is part of YouTube Premium, which costs € 9,99 per month. The family plan is set at € 14,8 per month. The plan offers an ad-free YouTube experience, unlimited downloads, and background video playback.
Conclusion
As you can see from the comparison above, both YouTube Music and Spotify have their pros and cons. YouTube Music shines with video integration and Siri shortcuts. Spotify outperforms rivals with more accurate song suggestions, podcast add-on, better user interface, and lyric integration.
Further Reading:
How to connect YouTube to Waze
How to connect Spotify to Waze
How to deactivate Spotify Premium subscription
The best alternatives to Google Play Music and YouTube Music
How to Transfer Playlists from Spotify to Apple Music