Ready to discover the Blue Box Game Studios project?
Blue Box Game Studios through the profile Twitter official dedicated to the game confirms the date and time in which the update for the Realtime Experience app will be available Abandoned, app available on PlayStation Store. The update available starting from Tuesday 10 August at 21.00 should be accompanied by the first official trailer dedicated to the mysterious project of Blue Box Game Studios.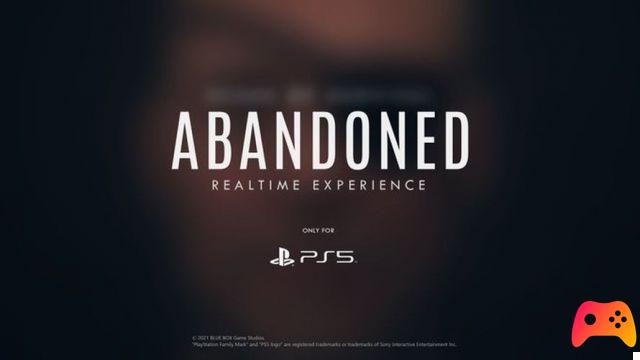 According to the developer the app should allow players PlayStation 5 to view some gameplay trailers and development diaries dedicated to the new title in development. The movies will last between 5 and 10 minutes and will be in 4K - 60FPS and will take advantage of 3D audio.
Waiting to discover the Blue Box Game Studios project despite the developer in the last few hours declaring that Abandoned is a FPS with Survival Horror elements set in the United States, the title will support the functions of Dualsense. We remind you that the appointment fixed by Blue Box Game Studios is tomorrow at 21.00. Stay Tuned!