The latest trailer provides some more details on the story behind the game.
A new trailer, shown during the PlayStation Showcase held in live streaming on the evening of 9 September, it allowed us to take a deeper look at the plot behind Guardians of the Galaxy, new action game dedicated to the team of the same name and signed Square Enix.
According to the video, the unlikely team will find themselves forced to face, during the adventure, the Universal Church of Truth. The latter would be a real religious fundamentalist cult, angry with the guardians because of their decision to refuse the divine call of their Matriarch. The group will then be forced to confront - and attempt to defeat - the sect, saving its members from what appears to be an extremely dangerous form of mental manipulation.
As for the previous videos shown on the now next one Guardians of the Galaxy, also this trailer is more focused on the story and on the interactions between the characters, based mainly on jokes whose comic vein has always characterized even the films focused on the deeds of the team.
Little space is instead left for game mechanics and combat which, despite their continuous muting with respect to the more "interactive" component, seem to be full of action, frenzy, gunshots and bright colors, just like the universe shown on the large screen.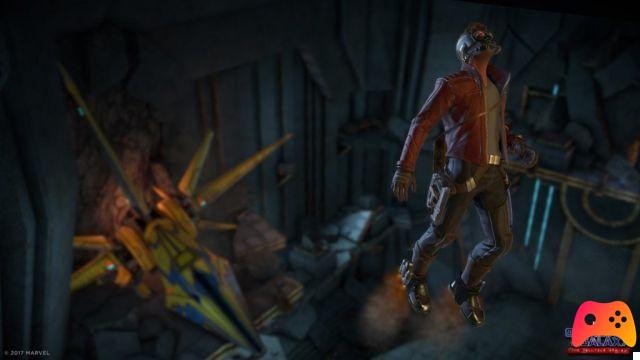 The footage, placing most of the attention on the role of Peter Quill – aka Star Lord - also confirms the importance of the single-player nature of the game: the player will take on the role of the aforementioned member of the team, and will have to make a series of decisions capable of influencing the entire course of the story.
The new title signed by the union of forces between Square Enix e Marvel Guardians of the Galaxy will be available, both on old-gen consoles PlayStation 4 and Xbox One both on next-gen PlayStation 5 and Xbox Series X | S, starting October 26, 2021. Currently it is already possible to pre-order the Standard and Cosmic Deluxe versions.
► Marvel's Guardians of the Galaxy is an Adventure-type game developed and published by Square Enix for PC, PlayStation 4, Xbox One, PlayStation 5 and Xbox Series X, the video game will be released on 26/10/2021 (in 31 days)