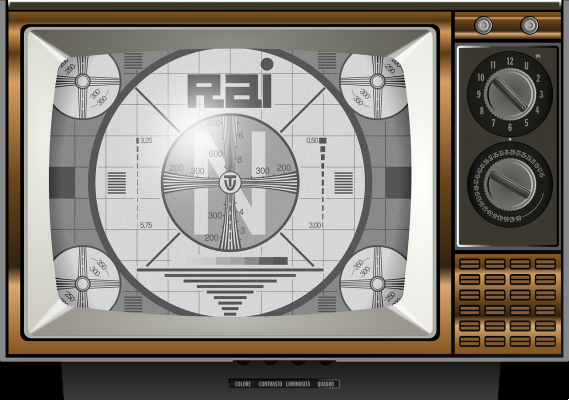 App to watch television on your smartphone or tablet. Watch Rai and Mediaset programs and many others through your mobile device.
Are you looking for apps that allow you to easily watch television programs on your Android smartphone or tablet or on iPhone and iPad, thus transforming it into a real portable television?
Now we will list the best apps for watching television on your Android or iOS device.
App to watch television on your smartphone or tablet
Mediaset Fan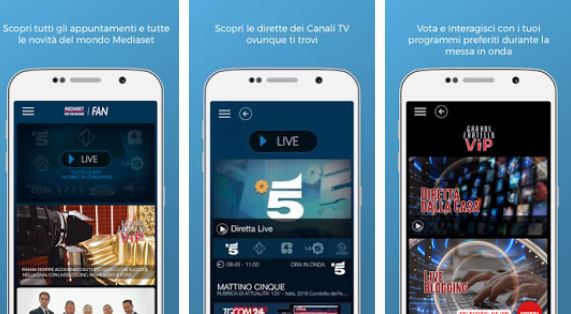 The official app to see all mediaset channels and all its live and on-demand programming.
You can also interact with the various television programs by voting and watching the various news.
Download now for Android and iOS.
Watch Live TV e Radio Online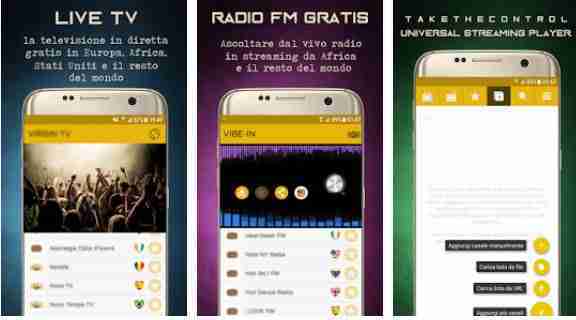 Watch Live TV & Radio Online offers you a way of watch TV and listen to radio online from Europe, Africa, United States, India, South America and in other parts of the world.
You can watch live TV at any time and listen to online radio from Africa and other parts of the world.
From anywhere you can view your favorite TV channels and listen to African radio stations on your smartphone or tablet.
Use our intuitive interface to browse through the list, add channels to your favorite list, group channels by country, search for specific channels or program types, and share your favorite channels with friends. Now you can also add channels manually by entering their URL or importing m3u files.
Download now for Android and iOS
sTVeam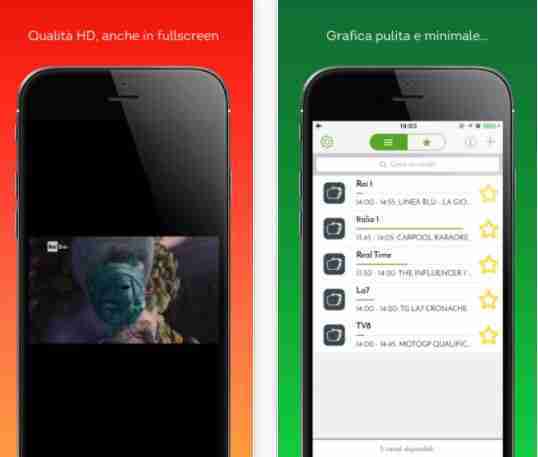 sTVeam is the ultimate app for watch TV on iPhone and iPad by taking advantage of your Internet connection!
Are you away from home and don't want to miss your favorite show? Or do you live in an area with poor digital terrestrial coverage? Then sTVeam is the app for you!
Features:
• CUSTOMIZABLE: sTVeam allows you to add as many TV channels as you want: enter a name and the address of the stream and voila! And if you want to go big, add a logo. Because the eye also wants its part.
• FREE: Unlike almost all competing apps, sTVeam is free: download and try it, you won't regret it… and it costs you nothing!
Download now for iPhone / iPad