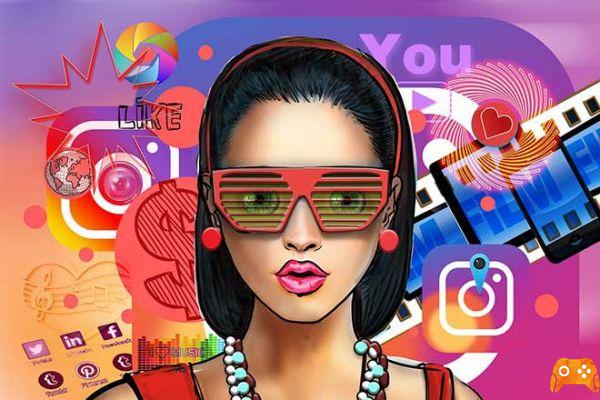 Last year, Instagram finally added one of the most anticipated features: music. Now you can add your favorite songs to your Instagram Stories. This innovative feature doesn't extend to conventional Instagram videos. Yes, you can't add music directly to Instagram videos. For that, you still have to rely on third-party video apps.
Most third party apps today allow you to add custom music to videos. And if you install the right one, you might even find some royalty-free music to add to your Instagram videos. Well, right? So, if you are looking for great free apps to add music to Instagram videos, here are some of the best Android apps. Let's start.
Read also: What to do if Instagram crashes on your Android phone
1. FILMORAGO
If you are looking for a simple app that allows you to add music to Instagram videos, the FilmoraGo app is the one for you. It's a bit old, but it has all the essential features you would want from a video editor. Its music library does not disappoint. If you get bored with the presets, you can also download a couple of additional songs. Alternatively, you can add music from your collection. The good thing about FilmoraGo is that it is simple to use. I love the clutter-free interface and the smart design.
2. QUIK
If you don't want to spend too much time deciding the type of music for your video, Quik is the app for you. It groups several cool transitions, fonts and music together, which is enough to make a video stand out. Using the app is as easy as a walk in the park. You just have to select one of the available presets.
Quik also bundles many customization options. For example, you can mute the original audio of the video. Or you can play by combining different transition effects and music. What I usually do is select the music of the video first by tapping the little music icon. After selecting a song, I select the transition that fits the video well, customize the rest, and then save it.
3. INSHOT
So far InShot has been one of the favorite video apps to date. I love that I can edit a video right from my phone without sacrificing quality. There is an option to change the color of the video. Secondly, you can place stickers, watermarks, text labels and other similar elements in the timeline. That said, you can also trim the video, mute the original volume, change the frame, or speed up the video.
More importantly, there are several free music tracks that you can use. You just have to tap on the Music> Tracks icon and all the options will be there to show, however, the free version of InShot contains ads. To remove them, you can upgrade to the paid version. On the plus side, the watermark is removable if you look at an ad for a few seconds. PTo make a video smoother, you can download ringtones and add them as soundtracks.
4. VIDEOSHOW
Another excellent app that allows you to add music to videos is VideoShow. It is a feature-rich app that allows you to add music to videos and experiment with different music effects, themes and whimsical video transitions. The interface is simple, although I wouldn't call it unobstructed. Due to the many options, the interface looks a bit chunky. Unlike InShot which only has a few music albums, VideoShow packs a horde of tracks together. And believe me, I'm not kidding. And the story doesn't end there.
Music is divided into genres. This simple feature makes it easy to search for music. So don't tap on each track anymore to see if it fits the video at hand. There are other options such as trimming and playing with the original color of the video. This app can be downloaded and used for free.
5. VIVA VIDEO
If VivaShow seems a bit full to you, you should try VivaVideo. This video editing tool is mostly similar to VideoShow. However, the options and features are organized in an aesthetically pleasing way. This offers an advantage over other similar apps. Other than that, the options for music are mostly similar. From classic tunes to popular tunes, you'll find it all here. To add a music track to your video, tap the Music button and the app will guide you through the rest.
VivaVideo (and even VivaShow) allows you to add your own voiceovers, a concept I particularly like. And the good thing is that you can change the position of the soundtrack on the timeline. Like its counterpart above, this video editing app also places a watermark in the lower right corner. To remove it you will need to upgrade to the paid version.
6. ADOBE PREMIERE RUSH
Adobe Premiere Rush is for those who are looking for an app with a refined interface. This opening also bundles some nifty features like templates, audio mixing, and AI-based audio cleanup. However, when it comes to music, you will need to upload songs from your collection. On the plus side, the neat transitions and different audio options make this app a must have.
Download Adobe Premiere Rush
It might interest you: Find out how to use the African dancers filter on Instagram
Further Reading:
How to add music to Instagram videos ... even to stories
How to add music to a video on iPhone
How to add music to an Instagram post or story?
How to add more photos to your Instagram Stories
How to put a GIF in your Instagram story