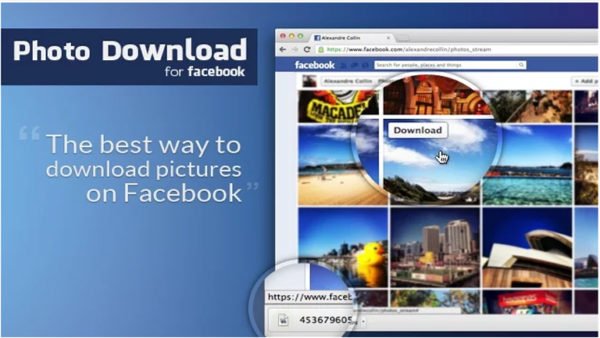 The best Chrome extensions for Facebook. It is the largest social networking site with millions of users. Due to its popularity, many browser extensions are developed for Facebook. Browser extensions are third-party software that allow you to do anything quickly with just a few clicks.
There are many extensions available for Facebook that allow you to check and update your account quickly. These tools can make your Facebook page more customizable.
Google Chrome is the most popular web browser developed by Google. Chrome offers many extensions that we can use to speed up our work.
In this article, we are going to review the best Chrome extensions that you can use to organize your Facebook account. Here is a list of the top 10 Facebook extensions we found.
The best Chrome extensions for Facebook
1) Group Invite All - How to invite hundreds of friends at once
This is the most recommended addon for those who want to have a large Facebook group and get traffic from them. This Facebook extension allows you to add all friends in a group with a single click.
It means you don't need to sit for hours to add your 5000 friends as a group by selecting them one by one. You can set the limit of friends to add from the group options page, invite everyone and click the Save button.
If you want to use this add-on, just install it on Chrome by clicking on the link above. Now open your Facebook group and click the extension icon in the address bar to add your friends.
2) Toolkit For Facebook - How to post many groups at once
The best extension I've ever seen is Toolkit per Facebook. It comes with a set of all the tools you need that can make your Facebook experience easier and more beautiful than ever.
This Facebook extension comes in both free and paid versions. There are a lot of options in the free version too.
In the premium version of the Toolkit for Facebook, you'll be able to message all friends at once, post to all groups at once, and much more. It is one of the best extensions for Facebook.
3) Photo Zoom for Facebook – Come zoommare le foto su Facebook
Photo Zoom makes it easier to view the photos in your new feed and enlarge them by simply hovering over them with the mouse pointer. This allows you to expand the photos at any time without downloading them. If you want to use this extension, just add this plugin in your browser and enable it.
4) Pretty Facebook Chat - How to customize the chat on Facebook
Pretty Facebook Chat is a Chrome extension that lets you chat in style. This plugin allows you to drag the chat window anywhere on the screen. You can also resize the chat window.
There is a window with emoticons included in the latest version of this Facebook Addon. Its additional features include a nice shadow, font size customization and preferred font setting.
5) HootSuite - How to have all social networks on one page
It is one of the most popular extensions. HootSuite organizes your social media accounts in one tab. It integrates all the networks and applications you use on a daily basis. It tracks activities, posts updates, and more.
6) Revert FB Photo Viewer - View photos with the old look
Revert FB Photo Viewer is one of the best extension for Facebook, convert photo view to old version. If you don't like the new look of Facebook photos, please install this addon to enjoy the old look.
7) Mogicon - How to have lots of Emoticons on Facebook
Mogican is a Chrome extension for Facebook that gives you access to a wide range of emoticons. You can use these emoticons at any time in your status and in the comments.
A new icon will appear on the comment box after installing this add-on. If you wish to use this addon, please install it using the link above and enable it.
Now restart the Chrome browser and you are done. A thin smiley face icon will appear when active.
8) Facebook Flat - How to remove ads from Facebook
Facebook Flat gives your Facebook a new look, it's awesome. It also removes 90% of the ads from your Facebook application, just like Adblock.
This extension makes your Facebook cleaner and faster than ever. It removes all ads and integrates a new options panel on the left side of the screen.
The new menu allows you to quickly access the main sectors of Facebook and 1500+ video channels.
9) Facebook Cleaner - How to remove multiple messages with one click on Facebook
It is a message removal extension, which allows you to delete all messages from the Facebook Timeline with just one click. This addon also allows you to hide unwanted content from your timeline instead of deleting it.
If you want to use this extension, just install it using the link above, then go to your activity log. Now click on the blue icon in the address bar, it will ask you what kind of content you want to delete or hide. That's all.
10) Photo Download for Facebook - How to download photos from Facebook
It is the latest addon in the list of Chrome extensions for Facebook. This addon allows you to download photos directly instead of opening them in the photo viewer. It's very simple, add a download button on all the images on your Facebook.
You can click this button to download the images in excellent quality and original size. This extension is 100% safe and keeps all your data private.
We finished. We have listed the best Chrome extension for Facebook. I believe that once you read the article you will install at least 7.
Further Reading:
How to manage Chrome extensions, install and uninstall
How to uninstall Chrome apps and extensions on Windows and Mac
How to see hidden friends on Facebook
Google Chrome doesn't load pages, 7 solutions
How to install Chrome Extensions on Android?