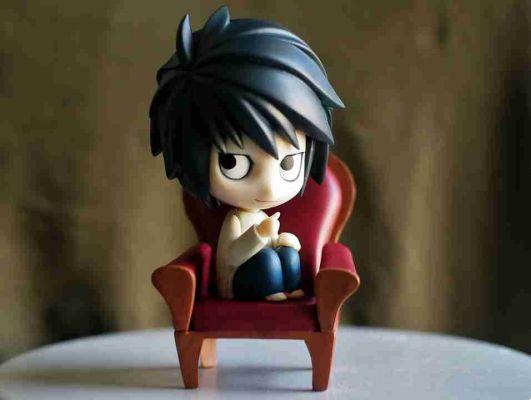 Download a manga app for your phone and you can easily have all your favorite manga in your pocket. You can start reading where you left off, anywhere, anytime, and enjoy the best manga.
App manga per Android e iOS
Of course, you need to have the right manga reader. That's why we've put together this list of the best manga apps for Android and iOS.
Manga on Crunchyroll
If you are an anime fan, you have surely heard of Crunchyroll. It is one of the best anime streaming services out there and also has another app dedicated exclusively to manga.
Just like the main Crunchyroll app, you can read some chapters of the manga for free, but for most of them you'll need to have a Crunchyroll premium account. Oddly, you can't sign up for Crunchyroll with its manga app; you will need to log into the main Crunchyroll anime app or visit the Crunchyroll website to do so.
If you are already a subscriber, then you will love Crunchyroll Manga. There is a huge library of the best manga available and you will have everything at your fingertips. The app could probably do with a fresh coat of paint, but the manga is still top notch.
Download : Crunchyroll Manga for Android | iOS (free)
VIZ Sleeve
If you are looking for a smooth reading experience, free manga chapters and a huge library with the coolest and most recent manga, VIZ Manga might be the right app for you.
VIZ Manga has a lot of genres and manga to choose from. There's also a manga based on Disney's Cruella, so it's pretty easy to find something unique and fun.
The best thing about VIZ is that it offers the latest chapters of the Shonen Jump series for free. You can read the latest chapters for Boruto, Dragon Ball Super and others at no cost. However, to read the rest of the chapters, you will need to subscribe to VIZ Manga.
Download : VIZ Manga for Android | iOS (free, subscription available)
ComiXology
ComiXology is the perfect app for manga and comic lovers. With a library of over 100.000 graphic novels and manga, you know you'll find everything you're looking for, be it Batman or Naruto. Furthermore, you can also use ComiXology from your web browser if you want to read comics from your computer.
While it's true that ComiXology is an app where you'll mostly find comics, it still has a decent library with many of the more popular manga titles. You can find popular titles like Fairy Tail, Dragon Ball and One Piece. Or you can expand your wish list by finding a new hidden gem within the app library.
Download : ComiXology for Android | iOS (free, subscription available)
WebComics
With the WebComics app, you will find many unique titles, created for people who love manga. The app offers a wide range of manga creators from around the world. And if you've always dreamed of publishing your manga or comics, you can join the WebComics library too.
You'll find manga and comics of every possible genre, from action series to real-life horror stories. The best part is that you can talk and connect with thousands of other manga fans.
It's one of the best options to find the manga you didn't know you wanted and connect with a large community.
Download : WebComics for Android | iOS (free, subscription available)
Manga More
Manga Plus is not your typical manga app, but it offers the latest chapters of some of the most popular manga for free. The peculiarity of Manga Plus is that it is an app developed by Shueisha, the company behind Shonen Jump titles such as Naruto, My Hero Academia and Bleach.
There is good and bad news about Manga Plus. The good news is that you can access all of its libraries for free and you can also read the latest chapters of the manga as they come out.
The bad news is that Manga Plus only features the first and last three episodes of any manga, which is great if you're only interested in capturing the last few chapters. But if you are behind with the series, you will have to go somewhere else.
However, as the app is completely free, Manga Plus is a great place for fans who want to read the latest issue as soon as it comes out.
Download : Manga Plus for Android | iOS (free)
Mango
Mangamo is a pretty simple app - you download it, pay for a subscription and you're good to go. You can access a library of over a thousand licensed titles, including Attack on Titan, The Seven Deadly Sins, and Fire Force. With the subscription you will have access to everything without limits and new chapters added every day.
Another interesting thing about Mangamo is that if you are not sure you want to subscribe, you will have access to a chapter for free for 24 hours. That way, you can get hooked before you decide to sign up.
And if you still don't want to pay, you can go the next day and read one more chapter for free. Also, Mangamo has one of the best designed apps on this list, which is always a big plus.
Download : Mangamo for Android | iOS (free, subscription available)