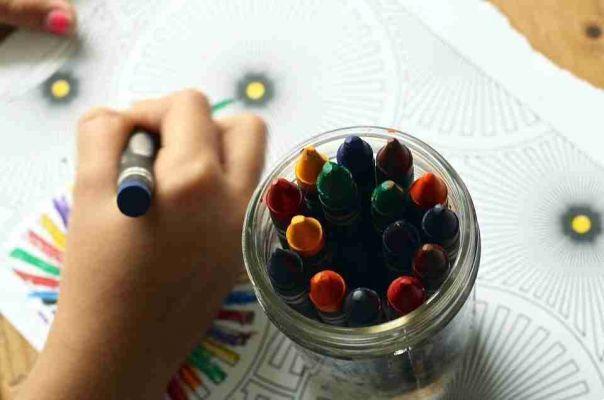 Entertain your kids with these coloring apps for your iPhone or iPad. In this article we will show you some of the best apps in our opinion to enjoy coloring drawings for your Apple device.
Coloring pages app for kids
Baby coloring book for kids 2‪+‬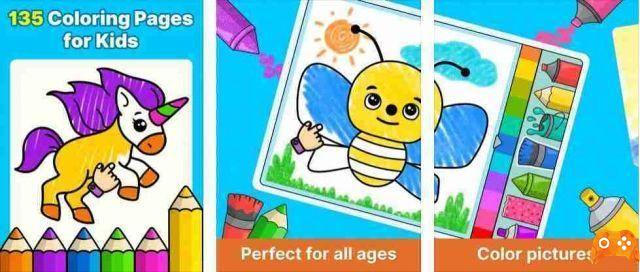 Creative and educational game for kids that will help your child spend time with an electronic device effectively. Let your child feel like a true artist. The app includes coloring activities that are friendly to toddlers and drawing lessons designed to develop fine motor skills. Also, the app contains pictures on different topics that will entertain your baby with charming sounds and funny characters.
The app is designed for preschoolers and also suitable for 2-4 year olds. All activities have been developed with the participation of experts in the field of children's education and include educational elements such as the development of fine motor skills and fine logic. Have a good time!
Scarica ora su iPhone o iPad Baby coloring book for kids 2‪+‬.
Disney Coloring World
In Disney Coloring World, kids get creative with their favorite Disney and Pixar characters - and there are hundreds to choose from! Explore an ever-expanding universe of over 1000 stickers; from Mickey and Minnie, to Anna and Elsa from Frozen, from the cast of the Lion King and Toy Story to a series of heroines, heroes, princesses, minions, villains and many more.
Download now on iPhone or iPad Disney Coloring World.
Crayola Create and Pla‪y
Crayola offers a children's learning app that encourages self-expression, artistic independence, and a safe place for children to develop confidence. It's more than just coloring pages! Each of the activities stimulates the imagination and helps develop young minds.
Download now on iPhone or iPad Crayola Create and Play.
Joy Doodle: Movie Color & Draw
A practical painting game for children and adults to have fun with doodles on iPad and iPhone. With over 20 magic brushes, kids can doodle like an artist to unleash their imagination and creativity. Adults can paint a beautiful doodle full of childhood colors as if they were kids again.
Scarica ora su iPhone o iPad Joy Doodle: Movie Color & Draw.
Marvel: Color Your Ow‪n
Bring your style to the Marvel universe! Free daily downloads, new weekly books and brushes and premium content with an Ultimate Access subscription.
Experience the Marvel Universe like never before with MARVEL: Color Your Own. Filled with action-packed designs and unique coloring tools, MARVEL: Color Your Own lets you be part of the creative process and bring your artistic choices into the Marvel Universe.
Scarica ora su iPhone o iPad Marvel: Color Your Ow‪n.
Crayola Scribble Scrubbie Pet‪s
Crayola Scribble Scrubbie Pets are adorable, colorable and washable pets that kids can customize again and again! Fun and colorful activities like washing, coloring, and feeding encourage empathy as children take care of their pets.
With over 30 pets to adopt, kids can enjoy hours of creative play for free!
Download now on iPhone or iPad Crayola Scribble Scrubbie Pets.
Toonia Colorbook
Over 2 million happy children color with the Toonia Colorbook. Boost your child's creativity with new coloring options and additional coloring pages.
Toonia Colorbook turns your device into a beautiful coloring book for kids, helping them develop concentration, fine motor skills, hand-eye coordination and creative thinking, all without causing confusion! Includes 160 beautifully designed coloring pages in 20 different themes. Each theme includes a selection of over 100 beautiful colors and patterns for your kids to discover and combine in any way they like.
Toonia Colorbook also supports multi-touch so your kids can color together with friends or siblings and know the importance of cooperation and the joy of sharing. When finished, you can save, share and print your work or shake the device to start over. If you prefer to color on paper you can also print blank coloring pages.
Download Toonia Colorbook now on iPhone or iPad.