If you don't want to follow a step-by-step guide to adventure but are looking for a handy map that updates you on everything you can find in the game, you have just found it. Thanks to this interactive map of Elden Ring you can find out the location of ashes, weapons and legendary (and not) amulets, the location of each boss in the game, the location of key objects, NPCs and their movements, where to find secret chests and many other things to complete the game. 100% Elden Ring.
The map was made by Fextralife, the well-known guide site and shows all areas of Elden Ring, including underground ones. Furthermore, there is the possibility to search for any object or character directly on the map using the search function. Also through a legend in which filters can be applied by selecting only a certain type of objects. It is a gigantic work and so detailed that we could not fail to report. The image below shows an example of the map, while at this link you can reach the interactive map of the game.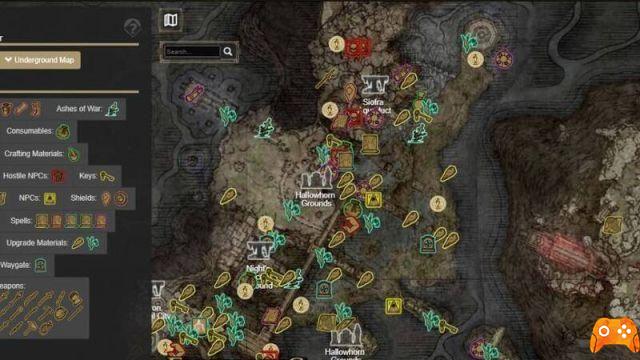 We remind you that the map does not show, however, the best places to farm XP or some things that the game does not say but which are essential to get off to a good start. Finally, for any other tips, help or tricks on the game, we refer you to our complete guide to Elden Ring.